Happiness Quotes: A contented mind is the greatest blessing a man can enjoy in this world. A lot of money with the wrong career is not going to make you happy. If you have money without happiness, it doesn't mean anything. It's all about happiness.
A face is too slight a foundation for happiness.
Happiness is a state of well-being and contentment. It is often characterized by positive emotions such as joy, satisfaction, and love. Happiness is a subjective experience, and what makes one person happy may not make another person happy. However, there are some things that are generally associated with happiness, such as strong social relationships, good health, and a sense of purpose in life.
Happiness Quotes
A good cook is like a sorceress who dispenses happiness."
A good education is another name for happiness."
A good way I know to find happiness, is to not bore a hole to fit the plug."
A grateful heart is a beginning of greatness. It is an expression of humility. It is a foundation for the development of such virtues as prayer, faith, courage, contentment, happiness, love, and well-being."
A great hope gets crushed every time someone reminds us that happiness can be neither assumed nor earned; that we are all prisoners of our own flawed brains; that the ultimate aloneness in each of us is, finally, inviolable."
A happy life must be to a great extent a quiet life, for it is only in an atmosphere of quiet that true joy dare live."
A hug is like a boomerang – you get it back right away."
A large income is the best recipe for happiness I ever heard of."
A little while ago, I had this realization that so much of my happiness depended on what my career was looking like at that time, and that's, like, death of happiness right there."
A man doesn't know what happiness is until he's married. By then, it's too late."
A man is not rightly conditioned until he is a happy, healthy, and prosperous being; and happiness, health, and prosperity are the result of a harmonious adjustment of the inner with the outer of the man with his surroundings."
A man will speedily sit down and sympathize with a friend's griefs, but if he sees him honored and esteemed, he is apt to regard him as a rival and does not so readily rejoice with him. This ought not to be; without effort, we ought to be happy in our brother's happiness."
A mother's happiness is like a beacon, lighting up the future but reflected also on the past in the guise of fond memories."
A plant is the most cliche thing, but a little bit of green has a great effect on happiness. Being at a cubicle all day is not pleasing, but a little life on your desk can give you a little life, too."
A really great talent finds its happiness in execution."
A sincere and steadfast co-operation in promoting such a reconstruction of our political system as would provide for the permanent liberty and happiness of the United States."
A string of excited, fugitive, miscellaneous pleasures is not happiness; happiness resides in imaginative reflection and judgment, when the picture of one's life, or of human life, as it truly has been or is, satisfies the will, and is gladly accepted."
See Also : Against Quotes
A sure way to lose happiness, I found, is to want it at the expense of everything else."
A table, a chair, a bowl of fruit and a violin; what else does a man need to be happy?"
A woman's heart must be of such a size and no larger, else it must be pressed small, like Chinese feet; her happiness is to be made as cakes are, by a fixed recipe."
According to your sympathy, you will take pleasure in your own happiness or in the happiness of other people; but it is always your own happiness you seek."
Achievement of your happiness is the only moral purpose of your life, and that happiness, not pain or mindless self-indulgence, is the proof of your moral integrity, since it is the proof and the result of your loyalty to the achievement of your values."
Acknowledging that there's something you desire, not going after it, and deciding that, 'You know what, it's fine; I'll just focus on what I do have, make myself a ham sandwich, and call it a day,' isn't happiness. It's denial."
Action may not always bring happiness; but there is no happiness without action."
Actions are right in proportion as they tend to promote happiness; wrong as they tend to produce the reverse of happiness. By happiness is intended pleasure and the absence of pain."
Actual happiness is sometimes confused with the pursuit of it; and the most mindless and crass how-tos can get jumbled in with the modestly useful, the appealingly personal, and the genuinely interesting."
Affection is responsible for nine-tenths of whatever solid and durable happiness there is in our lives."
Against eternal injustice, man must assert justice, and to protest against the universe of grief, he must create happiness."
Alas! if the principles of contentment are not within us, the height of station and worldly grandeur will as soon add a cubit to a man's stature as to his happiness."
All happiness depends on a leisurely breakfast."
All happiness or unhappiness solely depends upon the quality of the object to which we are attached by love."
All I'm after is a few square metres to be myself. A space where I can continue to profess my creed: take the ball, give it to a team-mate, my team-mate scores. It's called an assist, and it's my way of spreading happiness."
All rationalism tends to minimalise the value and the importance of life and to decrease the sum total of human happiness."
All who joy would win must share it. Happiness was born a Twin."
All you need for happiness is a good gun, a good horse, and a good wife."
Although Freud said happiness is composed of love and work, reality often forces us to choose love or work."
Although I never married, my brother fortunately did, and I have had the pleasure of watching his three sons and daughter grow up. Several of them now have children of their own. We have been a close-knit family, although often separated by distance, and have shared each other's happiness, sorrows, and aspirations."
Although one may fail to find happiness in theatrical life, one never wishes to give it up after having once tasted its fruits."
Although the skills aren't hard to learn, finding the happiness and finding the satisfaction and finding fulfillment in continuously serving somebody else something good to eat, is what makes a really good restaurant."
Altruism raises your mood because it raises your self-esteem, which increases happiness. Plus, giving to others gets you outside of yourself and distracts you from your problems."
Always leave something to wish for; otherwise you will be miserable from your very happiness."
Always remember that the most important thing in a good marriage is not happiness, but stability."
America has believed that in differentiation, not in uniformity, lies the path of progress. It acted on this belief; it has advanced human happiness, and it has prospered."
Also Read Must: Motivational Quotes and Sayings
America offers the most amount of people the best opportunity to pursue happiness on the planet. That's why millions of illegal immigrants have poured into the country – most of them poor. They believe they have a shot to improve themselves economically."
An act of goodness is of itself an act of happiness. No reward coming after the event can compare with the sweet reward that went with it."
An effort made for the happiness of others lifts above ourselves."
An institution or reform movement that is not selfish, must originate in the recognition of some evil that is adding to the sum of human suffering, or diminishing the sum of happiness."
And of all illumination which human reason can give, none is comparable to the discovery of what we are, our nature, our obligations, what happiness we are capable of, and what are the means of attaining it."
And one who is just of his own free will shall not lack for happiness; and he will never come to utter ruin."
And perfect happiness? Man, that's a… the pool is about 92 degrees, the Jacuzzi is about 102 and an avocado farm."
And, in fact, you can find that the lack of basic resources, material resources, contributes to unhappiness, but the increase in material resources do not increase happiness."
Anguish over the loss of a loved one or feelings of helplessness have complex roots. But in the end, they make you feel bad because they adjust your brain's chemistry. Happiness and its opposite are both electro-chemical reactions; those reactions are temporary and ineffable and could even have hidden benefits."
Animals are everything to me. I always say, 'Who rescued who?' with my horse Belle. She is my greatest teacher. She teaches me to be grounded, present, and in the moment, which I feel is key to happiness. My panic attacks become nonexistent when spending time with my animals, especially out in nature."
Any commands which Congress may have for me shall be cheerfully executed by one of their earliest soldiers, whose happiness it is to think that, at a less smiling moment, he had the honor to be adopted by America, and whose blood, exertions, and affections will in her good times, as they have been in her worst, be entirely at her service."
Any time you can have an impact on anybody's life in a positive direction, to bring happiness to the community or a certain group of people, you don't take that lightly as a team, as a player."
Anything you're good at contributes to happiness."
Are you bored with life? Then throw yourself into some work you believe in with all your heart, live for it, die for it, and you will find happiness that you had thought could never be yours."
As a bookish child in Calcutta, I used to thrill to the adventures of bad girls whose pursuit of happiness swept them outside the bounds of social decency. Tess of the d'Urbervilles, Emma Bovary and Anna Karenina lived large in my imagination. The naughty girls of Hollywood films flirted and knew how to drive."
As a man, if you're married, your happiness is with her happiness. If she's unhappy, everything's messed up. It's a woman's world for sure."
As a survivor of the 20th-century Race Wars, my back remains unbent, and I move forward for life, liberty and the pursuit of happiness for all who were created equal in God's eyes."
As a teenager, rather than setting myself on a course to pursue fame (quite common growing up in L.A., the entertainment capital of the world), happiness, fulfillment, and spiritual enlightenment (also quite common), I skipped right on to trying to be successful. 'Let's just get on with it,' I felt. 'Onward' became my motto."
As attractive as it is, the idea that nature can exist beyond our dangerous 'instinct for happiness' is never the whole story."
As comfortable as I am being single, nothing beats sharing your happiness with someone you love."
As I've got older, I've really had to dig deep and find where my happiness comes from. Why do I play tennis? You get a lot of incredible highs, but it can be very lonely with some dark lows. So the biggest thing I've learned is finding the reasons for my enjoyment."
As long as I am given the opportunity to keep performing and keep exploring in whatever medium, I'll be happy. As long as I get to spend time with my family, I'll be happy. As long as I can write in some form, I'll be happy. It is the essential things like that I equate with happiness."
As long as you are being true to yourself, you will always find happiness."
As long as you understand that you find happiness through family, friends and love, then money is just a nice bonus."
As to happiness in this life it is hardly compatible with that diminished respect which ever attends the relinquishing of labour."
As you get older, you realize happiness involves a lot of problems."
As you have learnt something of time, value and make a proper use of it. Once past, it knows no return; how necessary, then, that you spend it in improving your mind and fitting it for future happiness and usefulness."
At my aunt's funeral, I promised myself that I wouldn't be bound by the belief that I'm supposed to stay in anything – whether it's a relationship, a job, a house, or a circumstance – if it makes me miserable. She gave me the courage to find my own happiness."
happiness quotes for Instagram
At the end of the day, you are in control of your own happiness. Life is going to happen whether you overthink it, overstress it or not. Just experience life and be happy along the way. You can't control everything in your life, but you can control your happiness."
Be happy in what you do. Be respectful of yourself. Do good works for others, and the goodness will come back to you and make you a better person. I think that's what happiness is all about."
Beauty for some provides escape, who gain a happiness in eyeing the gorgeous buttocks of the ape or Autumn sunsets exquisitely dying."
Beauty is the promise of happiness."
Because economics is all about optimising, doing the best you can with what you have – it's usually the first place you should look for answers if you want to maximise your happiness."
Because I am married to a surgeon, I do Botox and I do some fillers. But I truly believe that the best beauty secret is happiness. I know that sounds sappy, but I'm just telling you it comes from the inside and spreads out. The happier and more satisfied you are living your life, the better you will look."
Before the boat docked, however, he confessed because he was contemplating running for president, he couldn't separate from his wife. I believed him when he told me he faced a difficult choice between pursuing personal happiness and his political destiny."
Being a mum makes you more aware of how short life is and how important it is to enjoy every minute because you have less time for yourself. A day doesn't have 24 hours any more – it only lasts 10, or eight. So you learn to get rid of all the parasites. I'm not talking about people, but things that could be toxic for happiness."
Being charitable provides a boost to your psyche that is tough to replicate in any other way. But note that although any charity will happily take your money, you can give in other ways and still reap the same happiness reward. Volunteering and donating your old or unused belongings have the same result."
Being happy is of the utmost importance. Success in anything is through happiness."
Being of service to others is what brings true happiness."
Being rich and famous isn't all happiness and at times the pressures have got to me."
Being uprooted from your own culture, provided you take with you the way of thinking and being that characterises the more integrated social culture from which you come, is not as disruptive to happiness and well-being as becoming part of a relatively fragmented culture."
Believe me, happiness is not ticking off Walter Cronkite."
Bookstore operators tell us that the books which head the bestseller list are books on peace and happiness."
Breathing in South Korea, even though the life here is not easy, makes me so happy. I feel that sitting in a coffee shop, having a cup of tea, and looking out of the window at the blue sky – this is happiness. Truly happiness."
Bride: A woman with a fine prospect of happiness behind her."
Bring love and peace and happiness and beautiful lives into the world in my honor. Thank you. Love you."
Bringing humor and bringing happiness and joy to an audience is a wonderful opportunity in life, believe me."
Buddhism is really, one of its main practices is understanding and experiencing compassion, and how that ultimately is a road to happiness."
But my happiness in this world – my level of peace – is never going to be dictated by acting."
But what is after all the happiness of mere power? There is a greater happiness possible than to be lord of heaven and earth; that is the happiness of being truly loved."
But what is happiness except the simple harmony between a man and the life he leads?"
By asking the question 'Am I happy?,' and via the answer setting out what I mean by happiness, there is a political route that can be taken, by asking another question – 'Can politics deliver happiness, and should it try?'"
By mere burial man arrives not at bliss; and in the future life, throughout its whole infinite range, they will seek for happiness as vainly as they sought it here, who seek it in aught else than that which so closely surrounds them here – the Infinite."
Caring about others, running the risk of feeling, and leaving an impact on people, brings happiness."
Chaos is the first condition. Order is the first law. Continuity is the first reflection. Quietude is the first happiness."
Character is power; it makes friends, draws patronage and support and opens the way to wealth, honor and happiness."
Character is the basis of happiness and happiness the sanction of character."
Children never seek happiness: they are happy."
Choose your life's mate carefully. From this one decision will come 90 percent of all your happiness or misery."
Christianity is sustained by the knowledge that the object of man's life on earth is his development as an eternal being. Therefore, none of his expressions of life can be an end in itself, but must serve a higher purpose than the earthly life and happiness of the individual – or even than that of the race."
Clothes are my drug. I love Camden market – I have so many vintage pieces from there it's unbelievable. Clothes are really important to me, they give me that feeling of happiness. I love being a bit free with it all and not giving myself rules."
Completeness? Happiness? These words don't come close to describing my emotions. There truly is nothing I can say to capture what motherhood means to me, particularly given my medical history."
Contempt for happiness is usually contempt for other people's happiness, and is an elegant disguise for hatred of the human race."
Corporations take the humanity out of trade – they take the happiness out and replace it with something that is ugly."
Could we not argue that America is about freedom, whether we live it out or not, but it really is about freedom, equality and the pursuit of happiness. And that's what church is all about."
Crying is cleansing. There's a reason for tears, happiness or sadness."
Curiosity is one of the great secrets of happiness."
Dance is something I really enjoy; it gives me a different kind of happiness, something more spiritual. Plus it's good exercise; I'm happy doing it, and it all shows!"
Dancing and running shake up the chemistry of happiness."
Death just comes, not happiness. Because when you're trying to find happiness, you're trying to navigate a very, very murky minefield of distractions, of disappointments, of deceptions. That's why you have to work on happiness."
Deeper fulfilment is rather different from the happiness of seeing a good film or watching your team win at football, and it doesn't come at the push of a button."
Defender of the liberty that I idolize, myself more free than anyone, in coming as a friend to offer my services to this intriguing republic, I bring to it only my frankness and my good will; no ambition, no self-interest; in working for my glory, I work for their happiness."
Democracy rests upon two pillars: one, the principle that all men are equally entitled to life, liberty and the pursuit of happiness; and the other, the conviction that such equal opportunity will most advance civilization."
Democracy's premise rests on the notion that the collective wisdom of the majority will prove right more often than it's wrong; that given sufficient opportunity in the pursuit of happiness, your population will develop its talents, its intellect, its better judgment; that over time its capacity for discernment and self-correction will be enlarged."
Derive happiness in oneself from a good day's work, from illuminating the fog that surrounds us."
Desire is individual. Happiness is common."
Did perpetual happiness in the Garden of Eden maybe get so boring that eating the apple was justified?"
Different men seek after happiness in different ways and by different means, and so make for themselves different modes of life and forms of government."
Do you know what absolute happiness is? For me, it is to wake up my kids in the morning – these little pieces of innocence – to wake them and find they're so happy to see me! It is unequivocal love, no question about it."
Don't depend on a guy for your happiness. You have to live your own life and do your own thing. That's when good things come around – when you do your own thing and you're not worried about a man. It will happen in due time."
Don't wait around for other people to be happy for you. Any happiness you get you've got to make yourself."
Don't walk in front of me, I may not follow. Don't walk behind me, I may not lead. There is only one happiness in life, to love and be loved."
Don't wish me happiness – I don't expect to be happy it's gotten beyond that, somehow. Wish me courage and strength and a sense of humor – I will need them all."
During my last voyage to America, I enjoyed the happiness of seeing that revolution completed, and, thinking of the one that would probably occur in France, I said in a speech to Congress, published everywhere except in the 'French Gazette,' 'May this revolution serve as a lesson to oppressors and as an example to the oppressed!'"
During my study of happiness, I noticed something that surprised me: I often learn more from one person's highly idiosyncratic experiences than I do from sources that detail universal principles or cite up-to-date studies."
Each person creates boundaries and walls around the self – this often keeps even happiness at bay."
Each person is living for himself; his own happiness is all he can ever personally feel."
Each week, I post a video about some 'Pigeon of Discontent' raised by a reader. Because, as much as we try to find the 'Bluebird of Happiness,' we're also plagued by those small but pesky 'Pigeons of Discontent.'"
Economists typically think that your happiness goes up as you get more money, but the more you have, the less each additional dollar matters. This means that you value money most in times when you have less income and more expenses."
Education equals choices. I have been blessed with the choice to be anything I ever wanted to be, and I truly owe my happiness to my family and education."
Education, and I regret to say this as an educator, but there's no indication that education has a direct effect on happiness."
Employees can make happiness when they maximize their brainwork voluntarily and enthusiastically. Management should focus on setting up an atmosphere."
Empowering women with better education, being sensitive towards their wellbeing, health, happiness, ensuring equal opportunities, and respecting their rights will go a long way in transforming Pakistan."
Enjoy the games, and go on the pitch with happiness, and go game by game."
Equal access to reading is fundamental to life, liberty, and the pursuit of happiness."
Eros is not tranquil – it gives us spikes of happiness rather than a constant feeling of wellbeing. It's the love we feel at the beginning of a love affair and corresponds to the expression 'falling in love' since it is as involuntary an impulse as a physical fall."
Even as a Miss World, you have to roleplay sometimes. When you look at some people, you feel like breaking down but you've to smile and spread happiness. So of course, I know I am a good actor."
Even if happiness forgets you a little bit, never completely forget about it."
Even in the middle of tragedy, we find moments of humor, moments of tenderness, of simple happiness."
Even when there are times that we're not happy, happiness will creep in."
Even when they have nothing, the Irish emit a kind of happiness, a joy."
Eventually, I realized that there was only so much that I could put in the way of my happiness, and acting made me happier than anything else."
Eventually, we reach the point where we start to realize that we are not going to find peace, contentment, happiness, strength, fearlessness – all of the things that in our heart of hearts we wish we had – outside of us."
Ever since happiness heard your name, it has been running through the streets trying to find you."
Ever since I was a kid, I've always thought it very important to be happy inside. There's a lot of bad things happening in the world, but it's important to try to stay happy and appreciate what you've got, and don't look externally for the happiness."
Every age has its happiness and troubles."
Every day is a new day, and you'll never be able to find happiness if you don't move on."
Every day we have plenty of opportunities to get angry, stressed or offended. But what you're doing when you indulge these negative emotions is giving something outside yourself power over your happiness. You can choose to not let little things upset you."
Every happiness is a hostage to fortune."
Every man hath a general desire of his own happiness; and likewise a variety of particular affections, passions, and appetites to particular external objects."
Every man judges his own happiness and satisfaction with life in terms of his possession or lack of possession of those things that he considers worthwhile and valuable."
Every moment of your life that is not a complete nightmare is happiness."
Every poll about the Left, the Right, and happiness reveals that the farther left one goes, the less happy the person is likely to be."
Every possession and every happiness is but lent by chance for an uncertain time, and may therefore be demanded back the next hour."
Short happiness quotes
Every woman goes through a lot of agony before she decides in favour of her own happiness or that of her children."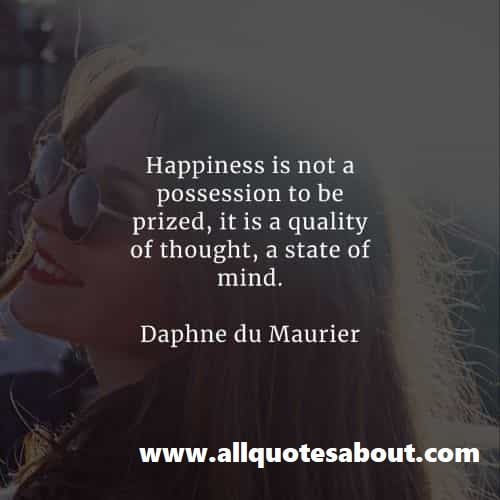 Everybody knows when you're a struggling family; you don't really know it when you're a kid. But you do know the difference between stress and moments of relief where there's, like, this happiness."
Everyone can relate to the story of fighting for happiness."
Everyone chases after happiness, not noticing that happiness is right at their heels."
Everyone has noticed how hard it is to turn our thoughts to God when everything is going well with us… While what we call 'our own life' remains agreeable, we will not surrender it to Him. What, then, can God do in our interests but make 'our own life' less agreeable to us, and take away the plausible sources of false happiness?"
Everyone needs a certain amount of money. Beyond that, we pursue money because we know how to obtain it. We don't necessarily know how to obtain happiness."
Everyone wants to be happy – people find happiness in different ways. While you want to pursue your career 100 percent, I think it is very hard to give 100 percent in something else. It's important to find this balance, and priorities change throughout life."
Everything has an opportunity cost, and the big things we want in life – like happiness and healthy relationships and wealth – they all have big opportunity costs."
Everything has its wonders, even darkness and silence, and I learn, whatever state I may be in, therein to be content."
Everything is about looking for happiness and God. That was a sentiment shared by my dear friend Ronald Reagan."
Everything was a song. Every conversation, every personal hurt, every observance of people in stress, happiness and love… if you could feel it, I could feel it. And I could write a song about it."
Experienced happiness refers to your feelings, to how happy you are as you live your life. In contrast, the satisfaction of the remembering self refers to your feelings when you think about your life."
False happiness renders men stern and proud, and that happiness is never communicated. True happiness renders them kind and sensible, and that happiness is always shared."
Fame is indeed beautiful and benign and gentle and satisfying, but happiness is something at once tender and brilliant beyond all things."
Fame isn't happiness, but success and being respected in your craft is worth fighting for. You've got to work hard to be noticed."
Family and friendships are two of the greatest facilitators of happiness."
Fancy the happiness of Pinocchio on finding himself free! Without saying yes or no, he fled from the city and set out on the road that was to take him back to the house of the lovely Fairy."
Fashion is all about happiness. It's fun. It's important. But it's not medicine."
Fate often puts all the material for happiness and prosperity into a man's hands just to see how miserable he can make himself with them."
Few and far between are the books you'll cherish, returning to them time and again, to revisit old friends, relive old happiness, and recapture the magic of that first read."
Few men in their 70s looked as good as my father did. What was his secret? Genes, maybe, since he didn't exercise or diet, and he kept a candy drawer, drank a pot of black coffee every day, and read in the middle of the night. Still, he took such joy in being a dad – and in life in general – and his happiness showed."
Films like 'Namo Venkateshaya' give immense satisfaction, happiness, and makes us feel blessed, and so I consider it the best film in my career."
Finding love is a fixation now, and that's because although romantic love can sometimes cause a lot of suffering, it can also give people peaks of happiness that come very close to our ideal of 'the happy state.'"
First and foremost, you've got to make yourself happy. Essentially being who you are is the most important thing. When you're after truth, happiness always comes."
Five or six hundred heads cut off would have assured your repose, freedom and happiness."
For all its terrible faults, in one sense America is still the last, best hope of mankind, because it spells out so vividly the kind of happiness that most people actually want, regardless of what they are told they ought to want."
For happiness one needs security, but joy can spring like a flower even from the cliffs of despair."
For many, many people, getting married is one of the most important things they will ever do in the pursuit of happiness."
For me, beauty comes from natural happiness. I think that a woman glows, and a man, even, when they're healthy and they're happy."
For me, happiness is doing my best and trying to be helpful."
For me, however, that beloved, glowing little word happiness has become associated with everything I have felt since childhood upon hearing the sound of the word itself."
For me, love is happiness and inspiration."
For me, the only sources of moral values are the pursuit of understanding and the pursuit of happiness."
For my part, I do not feel that the scheme of future happiness, which ought by rights to be in preparation for me, will be at all interfered with by my not meeting again the man I have in my. mind."
For quotes, I have one document for general quotes; the other for happiness-related quotes, which I use for the 'Moment of Happiness,' my daily emails of happiness quotes."
For the poison of hatred seated near the heart doubles the burden for the one who suffers the disease; he is burdened with his own sorrow, and groans on seeing another's happiness."
For this generation, ours, life is nuclear survival, liberty is human rights, the pursuit of happiness is a planet whose resources are devoted to the physical and spiritual nourishment of its inhabitants."
For women, the important ingredients for happiness are to forge an identity, serve the Lord, get an education, develop your talents, serve your family, and, if possible, to have a family of your own."
France is, for me, the country of happiness."
Friends have suggested that I am the least qualified person to talk about happiness, because I am often down, and sometimes profoundly depressed. But I think that's where my qualification comes from. Because to know happiness, it helps to know unhappiness."
Friends show their love in times of trouble, not in happiness."
Friendship improves happiness and abates misery, by the doubling of our joy and the dividing of our grief."
Friendship is a strong and habitual inclination in two persons to promote the good and happiness of one another."
From an early period, I had the happiness to rank among the foremost in the American Revolution. In the affection and confidence of the people, I am proud to say, I have a great share."
From being in Tibet and being around Tibetans, I feel like I've learned so much more about what brings a person happiness, about what actually brings myself happiness."
From the Taoist point of view, the natural result of this harmonious way of living is happiness."
From their teenage years on, children are considerably more capable of causing parents unhappiness than bringing them happiness. That is one reason parents who rely on their children for happiness make both their children and themselves miserable."
Future. That period of time in which our affairs prosper, our friends are true and our happiness is assured."
Gamble, cheat, lie, and steal. Let me explain: Gamble for your best shot in life – dare to take risks. Cheat those who would have you be less than you are. Lie in the arms of those you love. And finally, steal every moment of happiness."
Genuine happiness can only be achieved when we transform our way of life from the unthinking pursuit of pleasure to one committed to enriching our inner lives, when we focus on 'being more' rather than simply having more."
Genuine happiness comes from within, and often it comes in spontaneous feelings of joy."
Getting pregnant wasn't easy, and I found that devastating. I really beat myself up for waiting so long when I'd always wanted children and family had been the basis of my happiness my whole life."
God cannot give us a happiness and peace apart from Himself, because it is not there. There is no such thing."
God dislikes evil, and no happiness can be built on hate. Love one another as brothers."
God is my witness that up to now, my only aspiration in life is to be a useful element within the army! I have for long been convinced that, to safeguard the country and give happiness to the people, it is necessary first of all to prove once more to the world that our army is still the old Turkish army."
God isn't compatible with machinery and scientific medicine and universal happiness. You must make your choice. Our civilization has chosen machinery and medicine and happiness."
God will prepare everything for our perfect happiness in heaven, and if it takes my dog being there, I believe he'll be there."
Good and productive labor is valuable, and it doesn't mean you have to have a fancy job description. You don't have to become rich. You can be ordinary. Happiness lies there. Do good work, create good work for others."
Government should enforce rule of law. It should enforce contracts, it should protect people bodily from being attacked by criminals. And when the government does those things, it is facilitating liberty. When it goes beyond those things, it becomes destructive to both human happiness and human liberty."
Gratification and happiness are becoming important measures of our quality of life."
Grief at the absence of a loved one is happiness compared to life with a person one hates."
Grief knits two hearts in closer bonds than happiness ever can; and common sufferings are far stronger links than common joys."
Happiness always looks small while you hold it in your hands, but let it go, and you learn at once how big and precious it is."
Happiness and moral duty are inseparably connected."
Happiness and peace will come to earth only as the light of love and human compassion enter the souls of men."
Happiness and suffering are feelings – parts of our mind – and so their main causes are not to be found outside the mind. If we really want to be truly happy and free from suffering, we must improve our understanding of the mind."
Happiness and virtue rest upon each other; the best are not only the happiest, but the happiest are usually the best."
Happiness as a human condition is something I never believed in. I think there are moments of happiness. I don't think there is a lasting happiness. I think this is unthinkable."
Happiness can exist only in acceptance."
Happiness cannot be traveled to, owned, earned, worn or consumed. Happiness is the spiritual experience of living every minute with love, grace, and gratitude."
Happiness cannot have boundaries."
Happiness can't start with external stuff, whether that's money or success or your body."
Happiness comes from the full understanding of your own being."
Happiness comes from within."
Happiness comes from… some curious adjustment to life."
quotes about happiness and smiling
Happiness comes only when we push our brains and hearts to the farthest reaches of which we are capable."
Happiness comes when we test our skills towards some meaningful purpose."
Happiness consists in activity. It is running steam, not a stagnant pool."
Happiness consists not in having much, but in being content with little."
Happiness consumes itself like a flame. It cannot burn for ever, it must go out, and the presentiment of its end destroys it at its very peak."
Happiness depends more on how life strikes you than on what happens."
Happiness depends upon ourselves."
Happiness does not come from a job. It comes from knowing what you truly value and behaving in a way that's consistent with those beliefs."
Happiness does not come from football awards. It's terrible to correlate happiness with football. Happiness comes from a good job, being able to feed your wife and kids. I don't dream football, I dream the American dream – two cars in a garage, be a happy father."
Happiness does not consist in self-love."
Happiness does not lie in happiness, but in the achievement of it."
Happiness doesn't depend on any external conditions, it is governed by our mental attitude."
Happiness exists on earth, and it is won through prudent exercise of reason, knowledge of the harmony of the universe, and constant practice of generosity."
Happiness for me is the people whom you love, love you back."
Happiness grows at our own firesides, and is not to be picked in strangers' gardens."
Happiness held is the seed; Happiness shared is the flower."
Happiness in intelligent people is the rarest thing I know."
Happiness in marriage is entirely a matter of chance."
Happiness in the present is only shattered by comparison with the past."
Happiness in this world, when it comes, comes incidentally. Make it the object of pursuit, and it leads us a wild-goose chase, and is never attained. Follow some other object, and very possibly we may find that we have caught happiness without dreaming of it."
Happiness includes chiefly the idea of satisfaction after full honest effort. No one can possibly be satisfied and no one can be happy who feels that in some paramount affairs he failed to take up the challenge of life."
Happiness is a ball after which we run wherever it rolls, and we push it with our feet when it stops."
Happiness is a butterfly, which when pursued, is always just beyond your grasp, but which, if you will sit down quietly, may alight upon you."
Happiness is a choice that requires effort at times."
See More : Babysitter Quotes
Happiness is a continuation of happenings which are not resisted."
Happiness is a critical factor for work, and work is a critical factor for happiness. In one of those life-isn't-fair results, it turns out that the happy outperform the less happy. Happy people work more hours each week – and they work more in their free time, too."
Happiness is a great power of holiness. Thus, kind words, by their power of producing happiness, have also a power of producing holiness, and so of winning men to God."
Happiness is a hard master, particularly other people's happiness."
Happiness is a how; not a what. A talent, not an object."
Happiness is a light, an atmosphere, an illumination. It sets a personality. I always feel that it is a creation that is difficult for some and easy for others, but essentially an achievement, never an accident."
Happiness is a matter of one's most ordinary and everyday mode of consciousness being busy and lively and unconcerned with self."
Happiness is a monstrosity! Punished are those who seek it."
Happiness is a mystery, like religion, and should never be rationalised."
Happiness is a state of mind, you know. I don't think you are permanently happy. One is happy about certain things and not so happy about others."
Happiness is a sunbeam which may pass through a thousand bosoms without losing a particle of its original ray; nay, when it strikes on a kindred heart, like the converged light on a mirror, it reflects itself with redoubled brightness. It is not perfected till it is shared."
Happiness is a thing to be practiced, like the violin."
Happiness is a virtue, not its reward."
Happiness is a wine of the rarest vintage, and seems insipid to a vulgar taste."
Happiness is actually found in simple things, such as taking my nephew around the island by bicycle or seeing the stars at night. We go to coffee shops or see airplanes land at the airport."
Happiness is always a coincidence."
Happiness is an attitude of mind, born of the simple determination to be happy under all outward circumstances."
Happiness is an inside job."
Happiness is being content with what you have, living in freedom and liberty, having a good family life and good friends."
Happiness is being on the beam with life – to feel the pull of life."
Happiness is beneficial for the body, but it is grief that develops the powers of the mind."
Happiness is brief. It will not stay. God batters at its sails."
Happiness is composed of misfortunes avoided."
Happiness is dangerous. If you're happy, you're content, and if you're content, you can become complacent."
Happiness is dependent on self-discipline. We are the biggest obstacles to our own happiness. It is much easier to do battle with society and with others than to fight our own nature."
Happiness is determined by factors like your health, your family relationships and friendships, and above all by feeling that you are in control of how you spend your time."
Happiness is different from pleasure. Happiness has something to do with struggling and enduring and accomplishing."
Happiness is fleeting – I think that's the main lesson I have learned."
Happiness is found in doing, not merely possessing."
Happiness is good health and a bad memory."
Happiness is hard to recall. Its just a glow."
Happiness is having a large, loving, caring, close-knit family in another city."
Happiness is ideal, it is the work of the imagination."
Happiness is in our own hearts. I have no regrets of anything in the past. I'm totally cheerful and happy, and I think that a lot of your attitude is not in the circumstances you find yourself in, but in the circumstances you make for yourself."
Happiness is inward, and not outward; and so, it does not depend on what we have, but on what we are."
Happiness is itself a kind of gratitude."
Happiness is just a positive perception from our brain. Some days, you will be unhappy. Our brain is a tool we use. It's not who we are."
Happiness is knowing and appreciating what you've got. I am very, very, very grateful for what, to me, is dead easy."
Happiness is like a kiss. You must share it to enjoy it."
Happiness is like those palaces in fairy tales whose gates are guarded by dragons: we must fight in order to conquer it."
Happiness is making your dreams come true."
Happiness is mental harmony; unhappiness is mental inharmony."
Happiness is mostly a by-product of doing what makes us feel fulfilled."
Happiness is neither without us nor within us. It is in God, both without us and within us."
Happiness is not a brilliant climax to years of grim struggle and anxiety. It is a long succession of little decisions simply to be happy in the moment."
Happiness is not a goal; it is a by-product."
Happiness is not a matter of events; it depends upon the tides of the mind."
Happiness is not a state to arrive at, but a manner of traveling."
Happiness is not always through success. Equally, the constant pursuit of success is sure unhappiness. But we have to find the balance. My own thoughts are that parenting is very personal. And we all feel enormous insecurity about parenting. What are they going to think of us 20 years down the line?"
Happiness is not an ideal of reason, but of imagination."
Happiness is not merely a word. It is a state of mind."
Happiness is not necessarily a drama magnet."
perfect happiness quotes
Happiness is not something ready made. It comes from your own actions."
Happiness is not something that just comes to you. It's an active process."
Happiness is not something you achieve. It's not something you do or someplace you get to. Happiness is something you inhabit."
Happiness is not something you postpone for the future; it is something you design for the present."
Happiness is not that easy to achieve, but having a handsome husband, a beautiful baby, and a great job helps."
Happiness is not the same as life satisfaction, while neither are identical to what we might call flourishing."
Happiness is nothing more than good health and a bad memory."
Happiness is often at its most intense when it is based on inequality."
Happiness is only real when shared."
Happiness is overrated. There has to be conflict in life."
Happiness is perhaps painlessness, a state one rarely appreciates. Happiness, then, is very much like a great talent. It rarely gets appreciated and is taken for granted."
Happiness is rarely absent; it is we that know not of its presence."
Happiness is spiritual, born of truth and love. It is unselfish; therefore it cannot exist alone, but requires all mankind to share it."
Happiness is state of mind.
For You : Blame Quotes
Happiness is such a good state, it doesn't need to be creative. You're not creative from happiness, you're just happy. You're creative when you're miserable and depressed. You find the key to transform things. Happiness does not need to transform."
Happiness is that state of consciousness which proceeds from the achievement of one's values."
Happiness is the absence of suffering. I think it's an interesting way of looking at it. I think the absence of suffering exists very rarely in the world we live in."
Happiness is the first principle of life. Happiness basically means well-being. It is always good and always a choice… We need to make the choice to be happy in a particular situation, just as it is, and at a given moment."
Happiness is the freedom of choice. The freedom to choose where to live, what to do, what to buy, what to sell, from whom, to whom, when and how."
Happiness is the harvest of a quiet eye."
Happiness is the interval between periods of unhappiness."
Happiness is the longing for repetition."
Happiness is the only sanction of life; where happiness fails, existence remains a mad and lamentable experiment."
Happiness is the only thing worth fighting for in your life."
Happiness is the sublime moment when you get out of your corsets at night."
Happiness is understanding that friendship is more precious than mere things, more precious than getting your own way, more precious than being in situations where true principles are not at stake."
Happiness is when what you think, what you say, and what you do are in harmony."
Happiness is when you love who you are and you are able to accept yourself and others."
Happiness is within. It has nothing to do with how much applause you get or how many people praise you. Happiness comes when you believe that you have done something truly meaningful."
Happiness is working with Jack Lemmon."
Happiness is your dentist telling you it won't hurt and then having him catch his hand in the drill."
Happiness isn't a fortune in a cookie. It's deeper, wider, funnier, and more transporting than that."
Happiness isn't a position. It's a trajectory."
Happiness isn't for dabblers."
Happiness isn't getting what you want, it's wanting what you got."
Happiness isn't happiness unless there's a violin-playing goat."
Happiness lies first of all in health."
Happiness lies in moments, and while you have it, you're not even aware; only afterwards do you know you were happy."
Happiness lies in the joy of achievement and the thrill of creative effort."
Happiness lies neither in vice nor in virtue; but in the manner we appreciate the one and the other, and the choice we make pursuant to our individual organization."
Happiness lies so far from man, but he must begin by daring to will it."
Happiness may perhaps be shared. But not luck, sadly."
Happiness means nothing to me. I just want to have meaning and purpose."
Happiness must be cultivated. It is like character. It is not a thing to be safely let alone for a moment, or it will run to weeds."
Happiness never lays its finger on its pulse."
Happiness often sneaks in through a door you didn't know you left open."
Happiness or satisfaction consists only in the enjoyment of those objects which are by nature suited to our several particular appetites, passions, and affections."
Happiness quantification sounds a bit wishy-washy, sure, and through a series of carefully administered surveys across the globe, economists and psychologists have certainly confronted a fair number of sticky issues around how to measure, and even define, happiness."
Happiness radiates like the fragrance from a flower and draws all good things towards you."
Happiness resides not in possessions, and not in gold, happiness dwells in the soul."
Happiness serves hardly any other purpose than to make unhappiness possible."
Happiness statistics may be most valuable in smaller, local discussions. Understanding how different sorts of programs affect the well-being of citizens would be enormously helpful to a mayor choosing between building a new bridge or offering a tax cut."
Happiness to me is simply not being unhappy."
Happiness will come from materialism, not from meaning."
Happiness, as a word, has become sort of equated with these smiling images on television, selling some nice cream or food product or something. It's seen a bit as being a stupid consumer."
Happiness, contentment, the health and growth of the soul, depend, as men have proved over and over again, upon some simple issue, some single turning of the soul."
Happiness, for me, is a function of the number of people I love, and I think joy and happiness is directly related to how many people are in our lives and how deeply we are bonded with those people."
Happiness, for you we walk on a knife edge. To the eyes you are a flickering light, to the feet, thin ice that cracks; and so may no one touch you who loves you."
Happiness, it's a small thing – just a very little thing."
Happiness, that grand mistress of the ceremonies in the dance of life, impels us through all its mazes and meanderings, but leads none of us by the same route."
Happiness, to some, elation; Is, to others, mere stagnation."
Happiness, true happiness, is an inner quality. It is a state of mind. If your mind is at peace, you are happy. If your mind is at peace, but you have nothing else, you can be happy. If you have everything the world can give – pleasure, possessions, power – but lack peace of mind, you can never be happy."
Happiness: a good bank account, a good cook, and a good digestion."
Happiness: a way station between too little and too much."
Happiness: an agreeable sensation arising from contemplating the misery of another."
Happiness? A good cigar, a good meal, a good cigar and a good woman – or a bad woman; it depends on how much happiness you can handle."
Happiness… consists in giving, and in serving others."
Happy he who learns to bear what he cannot change."
Happy is he who still loves something he loved in the nursery: He has not been broken in two by time; he is not two men, but one, and he has saved not only his soul but his life."
Having a loving relationship with our spouse or with our children is what leads to the long-term happiness we all seek."
Having been in the restaurant business, our job in the restaurant business is to be responsible for our customers' happiness. It's the nature of the hospitality business. You need to take care of people. You take care of customers above all others. Customers are your lifeblood."
He who avoids complaint invites happiness."
He who is unconscious of the ties which connect him with every individual of his species feels no obligation to make sacrifices for their welfare or happiness."
Heartache is very fertile ground for song-making but so is happiness, so is absolute bliss."
Here is my prescription to heal all wounds. Watch the film 'Funny Girl' at least five times, eat at least 45 chocolate bars, and hang out with all those friends you blew off to hang out with your ex. I truly believe that, through a combination of Nutella, old pals and Barbra Streisand, we can achieve happiness and, very probably, world peace."
Heroism is accessible. Happiness is more difficult."
Honestly, all I want is happiness."
How can you tell somebody whose is pursuing happiness that they're somehow not American when that was the very first promise that America made?"
How we feel about ourselves as we read the newspaper, set the table, wash the dishes, recycle the trash and wash our clothes… is essential to our overall happiness and well-being."
Human beings have kicked around the concept of what individual happiness means for centuries, from the Bible to the ancient Greeks to the 1859 bestseller 'Self-Help.'"
Humans have a sense of spontaneity and emotion. We have a dichotomy between grief and happiness."
I admit I can't shake the idea that there is virtue in suffering, that there is a sort of psychic economy, whereby if you embrace success, happiness and comfort, these things have to be paid for."
I adored Mickey Mouse when I was a child. He was the emblem of happiness and funniness."
I always associate blonde with sunshine and puppies and happiness, but I don't think sexiness."
I always find the worst lies are told in relationships – I learned to never lie about your happiness in order to save someone's feelings from being hurt."
I always had a larger view. I'm interested in real life – my family, my friends. I have tried never to define myself by my success, whatever that is. My happiness is way beyond roles and awards."
I always judge my happiness by how much I listen to music."
I always looked for a man to rescue me and bring me happiness. I bought into that myth, of course, and looked for my own Prince Charming."
Wise Quotes About Happiness
I always noticed that in art school, that grief was considered more profound than happiness. But why?"
I always remembered that when I saw people get married they got on a rocketship and went to Planet Happiness, Population: Them."
I always say: 'Share your happiness with the world, give other people that happiness and let it come back,' but some things make me question it. I don't know if I want some people to know that I am happy. I think a lot of people want to take it away from you, and that's really scary."
I always seem to have a vague feeling that he is a Satan among musicians, a fallen angel in the darkness who is perpetually seeking to fight his way back to happiness."
I always wanted to understand the causes of happiness. I'm a bit of a scientist, I guess you could say."
I am a kind of paranoid in reverse. I suspect people of plotting to make me happy."
I am about to be married, and am of course in all the misery of a man in pursuit of happiness."
I am determined to be cheerful and happy in whatever situation I may find myself. For I have learned that the greater part of our misery or unhappiness is determined not by our circumstance but by our disposition."
I am Gabrielle Anwar: mother, lover, daughter, sister, friend, and creator in the pursuit of happiness."
I am happy as happiness goes, for a woman who has so many memories and who lives the lonely life of an actress."
I am interested in the idea that people should be able to define their own happiness."
I am living my dream because I get to work with my kids and watch them find their happiness. It's so rewarding – we brainstorm around a conference table and have a really great time doing it."
I am possessive and protective of my babies. Their happiness means more to me than anything else on this world. I love them more than I would ever have thought was possible."
I am proud of my kids and happy to brag about their achievements. Their success has been an immense source of happiness for me."
I am weary of happiness, both as a word and as a concept."
I believe gratitude leads to happiness."
I believe happiness is a chemical imbalance – it's a silly thing to strife for. But satisfaction – if you seek satisfaction, you can succeed. Satisfaction is knowing that you're doing the best that you can do; you're living your life to the fullest."
I believe in the ideals of America, in liberty, justice, and the pursuit of happiness."
I believe that all is illusion and vanity outside the treasure of truths slowly accumulated, and which will never again be lost. I believe that the sum of these truths, always increasing, will at last confer on man incalculable power and peace, if not happiness. Yes, I believe in the final triumph of life."
I believe that my clothes can give people a better image of themselves – that it can increase their feelings of confidence and happiness."
I believe that, as Americans, our freedoms come from God and not government, and include the rights enumerated in the Declaration of Independence: life, liberty, and the pursuit of happiness."
I can only point out a curious fact. Year after year the Nobel Awards bring a moment of happiness not only to the recipients, not only to colleagues and friends of the recipients, but even to strangers."
I can say that I never knew what joy was like until I gave up pursuing happiness, or cared to live until I chose to die. For these two discoveries I am beholden to Jesus."
Must Check : Breakup Status
I can't believe it's been four years now, and from watching that pilot, we really all looked like babies. It's unbelievable just how far everything has come. I'm happier now than I've ever been on the show and in my life. I really owe so much of my happiness to 'Glee.'"
I can't buy the happiness I see on people's faces when I give them a fifty dollar bill."
I celebrate Diwali in a way that spreads happiness to those around me."
I consider myself a martial artist and an actor. They can work together or individually. I love to do action. I love having a good role in which I can act and fight. That's double happiness."
I did have a very restricted, regimented life. There was a kind of happiness there, a contentment, but it was a small happiness within very clear and delineated borders."
I didn't grow up vegan or vegetarian. I grew up with junk food! And because of the way I ate before changing my diet, I can truly understand the challenges of making changes and stepping away from foods that provided a form of comfort and happiness growing up, but finding out that most of what I loved was really bad for me!"
I didn't intend 'Hector' to be a self-help book when I first started writing. I wrote it as a little tale about a psychiatrist, like me, who sets off around the world in order to discover the vital ingredients for happiness."
I discovered that joy is not the negation of pain, but rather acknowledging the presence of pain and feeling happiness in spite of it."
I do believe that if you haven't learnt about sadness, you cannot appreciate happiness."
I don't associate success with happiness, and I don't take it to heart, like, 'Oh, I'm so special.'"
I don't believe happiness comes out of material gain, for sure."
I don't belong to anyone else but myself. I have to make my own decisions. Happiness is defined by me."
I don't care what people think about me. I care what people think about my work. As a young woman, I was so eager to please that I served others' happiness and even their values before my own."
I don't desire happiness. I think it's a myth, and I don't think it's… and it makes you complacent. I feel very satisfyingly uncomfortable. I have the freedom to feel uncomfortable in the way I want to, is maybe a way to put it."
I don't have to chase extraordinary moments to find happiness – it's right in front of me if I'm paying attention and practicing gratitude."
I don't know about happy endings, because I don't think, eventually, anything is happy. You feel a bout of happiness with good news. Five minutes later, there could be a traffic jam or a phone call from an irritating relative or a weird thought, or it could be a tweet that annoys you, and your emotion will flip immediately."
I don't know the true meaning of happiness."
I don't know why my smile has become a signature pose. I think it's a nice change. I think people want to see happiness, so a smile is what can bring that. I didn't make it my trademark on purpose."
I don't like Paris so much, and it's only eight shows. I mean, don't tell them that, of course. But everyone always thinks they're so important. And I'm sure they are. But to me, my happiness is more important."
I don't like rules of any kind. And I seek people who break rules with happiness – and not bringing pain to themselves."
I don't need to be validated by anybody else; I don't need to be accepted or approved of for my happiness."
I don't really care how I am remembered as long as I bring happiness and joy to people."
I don't think anyone does anything from happiness. Happiness is such a good state, it doesn't need to be creative. You're not creative from happiness, you're just happy. You're creative when you're miserable and depressed. You find the key to transform things. Happiness does not need to transform."
I don't think anyone, no matter what, can find perfect happiness until they understand exactly who they are and how every little thing they do can affect the world around them. I think perfect happiness would be a world where everyone is constantly striving to understand everyone else."
I don't think happiness comes with money, but if you are hungry, you can't be as happy as if you aren't hungry."
I don't think I'm alone in this: I'm obsessed with trying to not only be happy but maintain happiness, but my definition of happiness is skewed more towards ecstasy rather than contentment."
I don't think that sin and pursuing happiness are not necessarily the same thing."
I don't understand why Europeans and South Americans can take more sophistication. Why is it that Americans need to hear their happiness major and their tragedy minor, and as jazzy as they can handle is a seventh chord? Are they not experiencing complex emotions?"
I don't want to go anywhere; I don't want to leave anybody behind. Happiness is right here, right now, in this world, in this room. I am happiest wherever it is that I am."
I don't want to make people cry – unless it's with happiness."
I don't want to put happiness off to the future, because you never know what life will bring."
I enjoy acting, and it's given me a ton of happiness and it's affected my life and my family's lives in ways that we just can't imagine."
I enjoy being happy every day, and hopefully you can hear my happiness in my music. Life is beautiful."
I equate physical activity with happiness not just from the perspective of producing endorphins but also from the perspective of really moving through emotions and getting stagnant energy to move through our body."
I feel a physical happiness when spring is coming."
I finally realize that I have earned my happiness and what little success I have. And I'm not guilty about it any more. It just happened one day. It just came out."
I find my greatest happiness in thinking of those days in Homestead when I labored to bring a thing to perfection entirely by myself. In the evenings, I would go into the hills and look down on my work, and I knew that it was good, and my heart was elated."
I firmly believe caretaking the soul is incredibly important for happiness."
I get maximum satisfaction in seeing the happiness of poor people."
Happiness Quotes of All Time
I get way too much happiness from good food."
I grew up in what my mom will always dispute as 'the hood.' She just doesn't like the name. But it had its similarities to any neighborhood like that. The all-black neighbors and the all-black problems and the all-black happiness. And I really loved it."
I guess happiness is not a state you want to be in all the time."
I guess I just process death differently than some folks. Realizing you're not going to see that person again is always the most difficult part about it. But that feeling settles, and then you are glad you had that person in your life, and then the happiness and the sadness get all swirled up inside you."
I guess just enjoying what you do and always wanting more of that enjoyment, satisfaction, and putting something together creatively – that gives me a lot of happiness."
I guess there's always a search for happiness."
I had a handle on satisfaction, and I loved my career, but I didn't really know what happiness was. So I started on this quest to have a happy life."
I had to try and find a way to express happiness without sounding corny."
I have a theory that the secret of marital happiness is simple: drink in different pubs to your other half."
I have accumulated no money but I accumulate a lot of happiness. If you get rich, you have an apartment with an extra bedroom – and then you die."
I have always believed that the aristocracy of any country should be the men who have succeeded – the men who have aided in upbuilding their country – the men who have contributed to the efficiency and happiness of their fellow men."
I have always said that human beings are multidimensional beings. Their happiness comes from many sources, not, as our current economic framework assumes, just from making money."
I have an odd theory on happiness, and it bothers people. My general theory is that happiness is a reward for an animal doing what it should be doing. So if a horse runs, it feels happy. Or if you are too thin, you can't be happy, because evolution wants you to be tense and anxious, trying to wake up in the morning looking for food."
I have been very fortunate in my life. I have had a lot of happiness. I have a great family and I work a lot, and that's what I like to do."
I have come a long way and learnt a lot. I read this quote about a year ago: 'Happiness must not be pursued; it must ensue.' It's made me realise that just being married again or something like that won't make me happy; the happiness ensues from how we live our lives."
I have discovered the secret of happiness – it is work, either with the hands or the head. The moment I have something to do, the draughts are open and my chimney draws, and I am happy."
I have discovered the secret of happiness. It is work."
I have found that the only thing that does bring you happiness is doing something good for somebody who is incapable of doing it for themselves."
I have kids and I want to have a long life and there are certain things that are conducive to that and certain things that aren't. I've opted for the road of happiness and long life."
I have known a few good marriages, but very few. And others look to me like they're pretty miserable. I don't really think that's a recipe for happiness."
I have learned to seek my happiness by limiting my desires, rather than in attempting to satisfy them."
I have my moments. Ever since I was a boy, I never was someone who was at ease with happiness. Too often I embrace introspection and self-doubt. I wish I could embrace the good things."
I have often met with happiness after some imprudent step which ought to have brought ruin upon me, and although passing a vote of censure upon myself I would thank God for his mercy."
I have sacrificed not only my favorite scheme of life, but the softer affections of the heart, and my prospects of domestic happiness, and I am ready to sacrifice my life also, with cheerfulness, if that forfeiture could restore peace and good will among mankind."
I heard a definition once: Happiness is health and a short memory! I wish I'd invented it, because it is very true."
I invite you to get out of the box, be yourself. If you have blue hair, pink, yellow; if you have a broken tooth; if you have other sexual preferences… be yourself. Fight for your happiness always."
I just hope I can spread some of the happiness that's been coming my way."
I just try to write what I think would really happen, and with grief and tragedy, there are these naturally occurring moments of levity and humor and absurdity. I think that's what life is really like. Sadness gets interrupted, and happiness gets interrupted."
I just want to say to women, 'Be yourself – it's the inner beauty that counts. You are your own best friend, the key to your own happiness, and as soon as you understand that – and it takes a few heartbreaks – you can be happy.'"
I keep mementos from everything I've done. I've got my cab driver's license from 'Happiness.' I've got a pair of glasses and a belt buckle from playing John Lennon. I've got a pair of sunglasses from playing Andy Warhol… It's all in a box in the garage."
I knew everything and received everything. But real happiness, is giving."
I know not why there is such a melancholy feeling attached to the remembrance of past happiness, except that we fear that the future can have nothing so bright as the past."
I learned a long time ago that fame and money is not a ticket to happiness."
I learned from a very young age that if I pursued the things that truly excited me, that they would reward in more important ways, like happiness."
I learned that, with grief, you have to take it one day at a time and learn how to find the happiness amid the heartbreak."
I learned to accept the audience's happiness for me, which is one of the hardest things for me to learn."
I like happiness, and when people try to destroy that, it winds me up."
I like to do matrices. One option per line, different facets for each column. Salary, location, happiness index, failure index, and all that."
I like to write from a slightly sad or complicated place. But with a sense of hope and happiness at the same time."
I listened to pretty much anything that I could really feel, where I felt like the artist had to write those songs, where you can feel their soul and the pain and the happiness and love and everything."
I longed for literary celebrity even as I saw with my own eyes how little happiness it brought."
I love acting. It's my playground, it let's me explore. But my happiness in this world – my level of peace – is never going to be dictated by acting."
I love acting. It's my playground; it lets me explore. But my happiness in this world, my level of peace, is never going to be dictated by acting. My goal in life is to detach from the egoic mind."
I love my family and I had a very wonderful, magical childhood. But New Jersey was actually a very cold place. There was such an intense concentration of wealth, and such a low concentration of any actual human happiness."
I love working so much. For me, working equals happiness."
I loved being in the theater. It was a place of enormous excitement and happiness and safety and respect and dignity. It was a place where, if you did your job, you weren't a kid – you were a full person worthy of respect from all the adults in the company."
I never thought I'd be using this phrase, but the pursuit of happiness – that's my right."
I never was someone who was at ease with happiness."
I often say that the opposite of depression is not happiness but vitality."
I realised that you can go through times of extreme happiness, but if that happiness is not coming from a deeply rooted place, you will also be going through extreme lows of sadness."
I really believe that being flexible and grateful contributes a lot to your happiness, which contributes to your health and contributes to your look."
I really just want to spread my love and happiness toward other people."
I really love being alive. I love my family and my work. I love the opportunity I have to do things. That's what happiness is."
I really think that people's right to happiness shouldn't be dictated by some policymaker in Washington, D.C. I've come to know a lot of people that – sexual orientation is such where they're in love with people from the same sex, and I just don't think it's our role in the government to say, 'No you can't be married.'"
I really think that technology has the greatest potential to accelerate happiness of most things in the world. The companies that will ultimately do well are the companies that chase happiness. If you find a way to help people find love, or health or friendship, the dollar will chase that."
I refuse to accept other people's ideas of happiness for me. As if there's a 'one size fits all' standard for happiness."
I remember my father taking us to meeting with lawyers, interviews with immigration officers, doing everything he could to get us that treasured Green Card – and the happiness, the sense of relief, when he finally did – we knew that we were welcome now, and we would be welcome tomorrow."
I saw that all beings are fated to happiness: action is not life, but a way of wasting some force, an enervation. Morality is the weakness of the brain."
I say there is not more happiness for me than the freedom of my Homeland."
I see happiness as a by-product. I don't think you can pursue happiness. I think that phrase is one of the very few mistakes the Founding Fathers made."
rules of happiness quotes
I should be writing songs about happiness all day long, but a lot of my songs get inspired from that place of unworthiness and shame, which really goes with mental illness."
I start to think there really is no cure for depression, that happiness is an ongoing battle, and I wonder if it isn't one I'll have to fight for as long as I live. I wonder if it's worth it."
I think a lot of people think I'm either unintelligent because I'm a very happy person and I have a lot of energy or that it's a fake happiness, like fake energy. I completely understand that because it's a lot to handle, and I am a very emotional human being."
I think all the characters in 'American Horror Story,' which is why I love it, are looking for some sense of meaning, and also it's their form of happiness."
I think any critic that takes a swipe at 'Full House' is like taking the family dog. The dog brings you joy and happiness and makes you forget your problems, and that's all 'Full House' does. Literally, taking a potshot at that show is like taking the family dog."
I think baseball can bring a lot of happiness to the people and people can be together."
I think depression creates in me an urgent need to write, but I also believe that daily stress, and even the positive 'stress' of intense happiness, can compel me to express myself through the written word."
I think essentially the meaning of life is probably the journey and not really any one thing or an outcome or a result. I think it's kinda the process and I think that if you can find happiness in the process then maybe that's it."
I think happiness comes from self-acceptance. We all try different things, and we find some comfortable sense of who we are. We look at our parents and learn and grow and move on. We change."
I think happiness is a choice. If you feel yourself being happy and can settle in to the life choices you make, then it's great. It's really, really great. I swear to God, happiness is the best makeup."
I think happiness is a combination of pleasure, engagement and meaningfulness."
I think happiness is a goal all of us can agree on. Let's face it – we all would like to be happy."
I think I am missing a gene that most people have to enable them to feel happiness about success and these kind of things."
I think I feel most like a princess when I'm sort of bursting with happiness and love, so whether that would be, like, with my boyfriend or my family or at a really fun party – just when you're full of life."
I think if you're a good person and spread happiness, good things will come to you!"
I think I've been able to find happiness, and I've learned to love myself. That's a huge accomplishment for anyone, learning to love yourself."
I think life is difficult and that's that. I am not at all – absolutely not at all – interested in the pursuit of happiness. I am not interested in the pursuit of positivity. I am interested in pursuing a truth, and the truth often seems to be not happiness but its opposite."
I think my capacity to change has given me tremendous happiness, because who I am today I am completely content to be."
Encouragement Quotes And Saying
I think my personality is not because I was born this way but because I was raised this way. I was raised with a lot of fun, a lot of joy, a lot of happiness, a lot of passion, and that's how my family is."
I think one of the scariest things about depression is that it exists along with the happiness and the joy, and it kind of plays with it and sucks the color from it."
I think one of the things that is essential for happiness in life, or at least for non-sadness, is producing something. I guess that's why I spend so much time and agony writing books. But working on carpentry is sort of like all the pleasure with none of the agony."
I think perfect happiness has everything to do with learning to be content with what I have."
I think sports can bring a lot of happiness to people."
I think success is finding happiness! Everyone certainly has different goals in life, and things that are important to them, and also things that are not important to them."
I think that role model is kind of a weird thing because obviously you are, but I try to make good choices and good decisions for myself for me to have a good life. If that inspires someone else, that is great, but I think you should do good for yourself and your own happiness."
I think the difference between finding happiness, or moments of happiness, is how you choose to interpret things. That's a rather shocking responsibility. That we're responsible for our own happiness. It's not those around us."
I think the happiness we find, we make."
I think the key to happiness is allowing ourselves to not feel bad or guilty for feeling it, and letting it be contagious. And to not be dependent on other people to create your own happiness."
I think the most important thing we can teach our kids for their long-term health and happiness is how to cook."
I think the problem with the word 'happiness' is that it sounds fluffy. It sounds like something trivial that we shouldn't be concerned with."
I think the secret to happiness is having a Teflon soul. Whatever comes your way, you either let it slide or you cook with it."
I think there are different kinds of happiness. We know when we're happy a lot of the time, but then there are those moments that have more of an afterglow, when the happiness has more depth."
I think we pursue positive relationships whether or not they bring us engagement or happiness."
I think you can be depressed and flourish, I think you can have cancer and flourish, I think you can be divorced and flourish. When we believed that happiness was only smiling and good mood, that wasn't very good for people like me, people in the lower half of positive affectivity."
I truly am living out what true joy and happiness means."
I try to find happiness in almost anything… watching videos about new exercises, like ones you can do on a flight when you clench your buttocks."
I try to stress to my children that buying something never leads to true happiness."
I understand by this passion the union of desire, friendship, and tenderness, which is inflamed by a single female, which prefers her to the rest of her sex, and which seeks her possession as the supreme or the sole happiness of our being."
I used to hold a unitary view, in which I proposed that only experienced happiness matters, and that life satisfaction is a fallible estimate of true happiness."
I used to let other people's struggles affect my happiness. If they weren't happy, there was no way I was going to be happy. The opposite was also true: If I wasn't happy, I didn't want anyone around me to be happy."
I used to say that 'happy' was like 'lucky,' kind of imaginary. But now that I'm married and have children, I find that happiness is a real space."
I used to wonder if it was God's plan that I should be alone for so much of my life. But I found peace. I found happiness within people and the world."
I visited those friends who'd just had a baby, and she was washing dishes and he was cleaning the house, and I burst with happiness. And in their minds, they were in this terrible domestic rut."
I want fame more than I can tell. But more than I want fame I want happiness."
I want happiness for my daughter – I want Carrie to be happy."
I want roles without anger and feistiness. I want to show weakness and sadness, some love, some happiness."
I wanted Jesus in 'A.D.' to be very, very, very human – to have those qualities of vulnerability and doubt and pain and sadness and loneliness. Once the resurrection happens and we see that Jesus has risen, it's almost complete, right? It's all about the joy and the smile and the happiness and the closeness to the disciples."
I wanted to understand pain and the human condition, which is full of pain and regret and sadness – and some happiness, if you're lucky."
I wanted to write a commentary on the Bible, to write about the Talmud, about celebration, about the great eternal subjects: love and happiness."
I was as happy doing theater in New York for little or no money as I am now doing television for more money. The happiness, I guess, comes out of it being a good job. The success has to do with the fact that it's a good job that will continue."
I was the funny one in my group; there was a lot pressure to be responsible for everyone's happiness. I didn't like watching other friends of mine be called the 'pretty one' or the 'smart one.' That had no depth, and it didn't match how I knew them."
I will continue to be a big fan of Manchester City, to whom I wish all the best and many more trophies and happiness in the future."
I will never forget my beautiful days with you in Shanklin, they are certainly the most pleasant ones of my life. Look, I have tears in my eyes just to think about it. I am furious to be here, it is the end of happiness for a whole year."
I wish I could throw off the thoughts which poison my happiness, but I take a kind of pleasure in indulging them."
I wish people could achieve what they think would bring them happiness in order for them to realize that that's not really what happiness is."
quotes about happiness and love
I would be the first to say that while a lack of money can cause misery, money doesn't buy you happiness."
I would hope my legacy would be bringing smiles to faces. Happiness with my music."
I would maintain that thanks are the highest form of thought, and that gratitude is happiness doubled by wonder."
I would say to anyone starting out that if their priority in life is happiness, then don't be a musician."
I wouldn't be able to have the successes in my career if it weren't for the happiness in my personal life."
I wouldn't say money can buy happiness. Happiness starts with yourself. Money can buy a smile, though."
I, not events, have the power to make me happy or unhappy today. I can choose which it shall be. Yesterday is dead, tomorrow hasn't arrived yet. I have just one day, today, and I'm going to be happy in it."
If all our happiness is bound up entirely in our personal circumstances it is difficult not to demand of life more than it has to give."
If all we remember are good things, then happiness is our baseline, and there's no longer happiness. We need other feelings in order to appreciate others."
If Beyonce and Jay-Z had been born and raised in Cuba, they would have merely survived, with no opportunity to realize their aspirations. Only in a land that treasures liberty and the pursuit of happiness can such dreams become a reality."
If I can do something in less than one minute, I don't let myself procrastinate. I hang up my coat, put newspapers in the recycling, scan and toss a letter. Ever since I wrote about this rule in 'The Happiness Project,' I've been amazed by how many people have told me that it has made a huge difference in their lives."
If I have to apply five turns to the screw each day for the happiness of Argentina, I will do it."
If kind parents love their children and delight in their happiness, then he who is perfect goodness in sending abroad mortal contagions doth assuredly direct their use."
If someone has children, the first thing they want is for them to be happy, and then become someone in life and all that. But the educational system, I mean always, not just now, creates competitive, successful people, and does not educate them to be happy. The problem is that success gives money, not happiness. The eternal problem."
If there is an abiding theme in 'The Pursuit of Happiness,' it is the idea that you come into the world already shaped by other people's past histories."
If there was one key to happiness in love and life and possibly even success, it would be to go into each conversation you have with this commandment to yourself front and foremost in your mind, 'Just Listen' and be more interested than interesting, more fascinated than fascinating, and more adoring than adorable."
If there were in the world today any large number of people who desired their own happiness more than they desired the unhappiness of others, we could have a paradise in a few years."
If thou be industrious to procure wealth, be generous in the disposal of it. Man never is so happy as when he giveth happiness unto another."
If virtue promises happiness, prosperity and peace, then progress in virtue is progress in each of these for to whatever point the perfection of anything brings us, progress is always an approach toward it."
If we depend for our happiness on another, on society or on environment, they become essential to us; we cling to them, and any alteration of these we violently oppose because we depend upon them for our psychological security and comfort."
If we did not look to marriage as the principal source of happiness, fewer marriages would end in tears."
If we want to increase our own happiness, we need to invest in growing the community happiness and also take care of the whole, of Mother Earth."
If workplaces that enlist happiness consultants really care about worker satisfaction, why not offer better maternity and paternity policies? Daycare options? They could advise managers to stop calling workers to come in on weekends or expect them to answer emails late on weeknights."
If you are happy, you can give happiness. If you don't love yourself and if you are unhappy with yourself, you can't give anything else but that."
If you are kept in ignorance of the true way and permit yourself to rely upon and be guided by the opinion of imperfect man, you can never gain the riches that will bring you peace and lasting happiness."
If you are striving to have more happiness in your life, it helps to guide your mind towards starting to recognize what are selfish motivations and what are constructive motivations."
If you asked somebody, 'what do you wish for in life?' they wouldn't say 'happiness.' I would have answered 'excitement, knowledge,' God knows – I mean, many, many different things, but certainly not 'happiness'. It seemed like a foreign concept to wish for something that specific and that singular."
If you can ensure happiness and public order, the country will go ahead well, just like what all Thais want."
If you can measure success in this business based on happiness alone I feel like I've hit the lottery."
If you don't wake up and have your own thing, whether it's writing or reading or traveling or acting or dancing or singing or being a mother or a father, something that drives you, then it's all worth nothing. One of the key elements in happiness is purpose."
If you ever find happiness by hunting for it, you will find it, as the old woman did her lost spectacles, safe on her own nose all the time."
If you have easy self-contentment, you might have a very, very cheap source of happiness."
If you have not taken the time to define what happiness means to you, what have your spent your whole life pursuing?"
If you hope for happiness in the world, hope for it from God, and not from the world."
If you really want to receive joy and happiness, then serve others with all your heart. Lift their burden, and your own burden will be lighter."
If you took away all pain, if everyone lived forever, everything would be bland, flat and boring; there would be no reason for art, music, newspapers, love because we would all be in a mono state of happiness."
If you wait for the perfect moment when all is safe and assured, it may never arrive. Mountains will not be climbed, races won, or lasting happiness achieved."
If you want others to be happy, practice compassion. If you want to be happy, practice compassion."
If you want to be happy, be."
Imagination disposes of everything; it creates beauty, justice, and happiness, which are everything in this world."
In a culture obsessed with happiness, Americans may not be allowing for acceptance that it's OK to sometimes not be perky."
In a democracy, the well-being, individuality and happiness of every citizen is important for the overall prosperity, peace and happiness of the nation."
In a global economy, the Bush doctrine of unilateralism – going it alone – has been disastrous. It's becoming increasingly clear that we're all in this together. Your happiness is my happiness, your suffering is my suffering, your recession is my recession."
In a lifetime, you can say, yes, you have instances of pleasure, of happiness, you like some of your work, but your work is the entire story, and if you are not satisfied with a few moments of a few parts of that story, you would like to be able to adjust that."
In a storm of struggles, I have tried to control the elements, clasp the fist tight so as to protect self and happiness. But stress can be an addiction, and worry can be our lunge for control, and we forget the answer to this moment is always yes because of Christ."
In all of my looking at happiness, one thing I noticed right away is that the opposite of happiness isn't unhappiness or even depression, it's anxiety. It is something that can constantly block our happiness, or our chance to reach that sort of meditative state in our work or our home lives."
In civilized life, where the happiness and indeed almost the existence of man, depends on the opinion of his fellow men. He is constantly acting a studied part."
In Denver, I was a homebody, and that's a life I'd chosen with great happiness. I wanted that break from the arc lights and focus on building a lovely home, have some fun, look after my kids and do things that I had missed out on while pursuing my dream."
In every human society, there is an effort continually tending to confer on one part the height of power and happiness, and to reduce the other to the extreme of weakness and misery. The intent of good laws is to oppose this effort and to diffuse their influence universally and equally."
In friendship as well as love, ignorance very often contributes more to our happiness than knowledge."
In L.A., you see a lot of women who get into these trends for inner happiness while putting most of their energy into looking younger. It's Botox on Tuesday, laser on Wednesday, some weird juice cleanse having nothing to do with health and everything to do with losing weight the next day."
In my country, we're sufficiently consumed by the concept of happiness that the right to its pursuit is enshrined in the Declaration of Independence. But what is happiness?"
In my life I've learned that true happiness comes from giving. Helping others along the way makes you evaluate who you are. I think that love is what we're all searching for. I haven't come across anyone who didn't become a better person through love."
In my long life I have found peace, joy, and happiness beyond my fondest hopes and dreams. One of the supreme benedictions of my life has been my marriage to an elect daughter of God. I love her with all my heart and soul."
In my worst moments, I think the biggest effect of 'Eats, Shoots & Leaves' was to kill the happiness of people who had previously skipped through life, unaware of all the atrocities lurking in the world around them."
In order to have great happiness you have to have great pain and unhappiness – otherwise how would you know when you're happy?"
In securing the future of the planet, we secure happiness for ourselves. One of the aims of the Greens is to turn around the tide of pessimism amongst the young people of the world."
funny happiness quotes
In South Korea, they believe that when you turn 60, you've become a baby again and the rest of your life should be totally about joy and happiness, and people should leave you alone, and I just think that that's the height of intelligence."
In the end, you're trying to find God. That's the result of not being satisfied. And it doesn't matter how much money, or property, or whatever you've got, unless you're happy in your heart, then that's it. And unfortunately, you can never gain perfect happiness unless you've got that state of consciousness that enables that."
In the gigantic and worthwhile struggle for achieving the country's prosperity and people's happiness, our young people have been educated in a revolutionary way and trained spiritually and physically, and have developed into a large, matchless contingent forming a thousand-fold, tens-of-thousand-fold fortress around the Party."
In the school of mortality, we experience tenderness, love, kindness, happiness, sorrow, disappointment, pain, and even the challenges of physical limitations in ways that prepare us for eternity."
In the scope of a happy life, a messy desk or an overstuffed coat closet is a trivial thing, yet I find – and I hear from other people that they agree – that getting rid of clutter gives a disproportionate boost to happiness."
In the scriptures, we are told you can't really understand happiness unless you understand sadness. You don't know pleasure if you don't know pain. It's part of life. So can you learn something from somebody who has gone from success to success to success? I don't think so."
In theory there is a possibility of perfect happiness: To believe in the indestructible element within one, and not to strive towards it."
In this life, we have to make many choices. Some are very important choices. Some are not. Many of our choices are between good and evil. The choices we make, however, determine to a large extent our happiness or our unhappiness, because we have to live with the consequences of our choices."
In 'Mad Men,' we watch a group of people who live in a prosperous society that offers happiness and order like never before in history and yet are full of anxiety and unease. They feel there is something more, something beyond. And they feel stuck."
Individual freedoms are the primary engine by which the pursuit of happiness can be maximally instantiated."
Individuality is the aim of political liberty. By leaving the citizen as much freedom of action and of being as comports with order and the rights of others, the institutions render him truly a freeman. He is left to pursue his means of happiness in his own manner."
Inside every adult there's still a child that lingers. We're happiness merchants – giving people the opportunity to dream like children."
Isolation is the one sure way to human happiness."
It feels good to know you contributed positively to another's life, to their happiness, to their survival. It gives us a sense of purpose."
It gets better: there's a light at the end of the tunnel. It may take one day, it may take ten years. But one day, you will find happiness if you manifest it. Put that energy out, and it'll come back."
It is a curious sensation: the sort of pain that goes mercifully beyond our powers of feeling. When your heart is broken, your boats are burned: nothing matters any more. It is the end of happiness and the beginning of peace."
It is a lie that our anger justifies our impulse to hurt or ignore our antagonists. We are to forgive to be forgiven. To wait for them to repent before we forgive and repent is to allow them to choose for us a delay which could cost us happiness here and hereafter."
It is an amazing feature in the French character that they will let themselves be led away so easily by bad counsels and yet return again so quickly. It is certain that as these people have, out of their misery, treated us so well, we are the more bound to work for their happiness."
It is difficult to express in words the feelings of happiness and pride which fill me."
It is doubtless true that men are bad because they are unhappy. If anyone could give them real happiness, the happiness of brotherhood, they would all want to live the true and brotherly life."
It is for others one must learn to do everything; for there lies the secret of happiness."
It is in his knowledge that man has found his greatness and his happiness, the high superiority which he holds over the other animals who inhabit the earth with him, and consequently no ignorance is probably without loss to him, no error without evil."
It is in the compelling zest of high adventure and of victory, and in creative action, that man finds his supreme joys."
It is not easy to find happiness in ourselves, and it is not possible to find it elsewhere."
It is not God's will merely that we should be happy, but that we should make ourselves happy."
It is not how much we have, but how much we enjoy, that makes happiness."
It is not in the pursuit of happiness that we find fulfillment, it is in the happiness of pursuit."
It is not only my laboratory and my place of work but also my home, so that on the 30th October I was able to share my happiness immediately with my students and collaborators and, at the same time, with my wife and family."
It is not the possession of truth, but the success which attends the seeking after it, that enriches the seeker and brings happiness to him."
It is one of my sources of happiness never to desire a knowledge of other people's business."
It is our happiness to live under the government of a PRINCE who is satisfied with ruling according to law; as every other good prince will – We enjoy under his administration all the liberty that is proper and expedient for us."
It is pretty hard to tell what does bring happiness; poverty and wealth have both failed."
It is the chief joy of all holy beings to witness the joy and happiness of those around them."
It is the chiefest point of happiness that a man is willing to be what he is."
It is the paradox of life that the way to miss pleasure is to seek it first. The very first condition of lasting happiness is that a life should be full of purpose, aiming at something outside self."
It is very important to generate a good attitude, a good heart, as much as possible. From this, happiness in both the short term and the long term for both yourself and others will come."
It is work, work that one delights in, that is the surest guarantor of happiness. But even here it is a work that has to be earned by labor in one's earlier years. One should labor so hard in youth that everything one does subsequently is easy by comparison."
It sounds strange to say, but someone's bad luck is sometimes the happiness of the other."
It was a joy to be a part of the team that created Round The Horne. I was involved with the show at a time of my life when I was very happy., and that happiness overflowed into the scripts."
It was as if all of the happiness, all of the magic of this blissful hour had flowed together into these stirring, bittersweet tones and flowed away, becoming temporal and transitory once more."
It was my interest in happiness that led me to the subject of habits, and of course, the study of habits is really the study of happiness. Habits are the invisible architecture of everyday life, and a significant element of happiness."
It's a great happiness and deep pride to equal Andre Guy's record for goals in a season."
It's a really skewed part of our culture that happiness is the end-all be-all. The people that force themselves to be happy all the time often end up being the most broken."
It's afterwards you realize that the feeling of happiness you had with a man didn't necessarily prove that you loved him."
It's all about balance, and I have so much happiness in my career and am fortunate to travel the world and see so many amazing things – it will also be nice to be anchored to something grounded and in the same place. Raising a family will be a wonderful part of that."
It's dangerous to accept crisis as your baseline. It gets harder and harder to see the anti-crises that are so requisite to happiness: the quiet times, the crucial pauses – like those in a poem."
It's enough to indulge and to be selfish but true happiness is really when you start giving back."
It's funny: your happiness is contingent on a bigger picture besides just yourself."
It's good to be happy and tell us how cool your life is and how awesome you are on social media. That's great because it inspires other people to be happy, too. But a lot of times, people are trying to be happy in the wrong ways – with money or with different things that are not true happiness."
It's great to reminisce about good memories of my past. It was enjoyable when it was today. So learning to enjoy today has two benefits: it gives me happiness right now, and it becomes a good memory later."
It's hard, but I try not to think of happiness as either pending or in the past."
It's horrible when people are only interested in buying labels, because it doesn't bring them the happiness they think it will."
It's in responsibility that most people find the meaning that sustains them through life. It's not in happiness. It's not in impulsive pleasure."
It's nonsense to say money doesn't buy happiness, but people exaggerate the extent to which more money can buy more happiness."
It's not attractive when girls get superskinny. Guys don't like it. Girls don't like you as much. You lose some happiness when that's all you think about."
It's obvious, but perhaps worth saying, that happiness has virtually nothing to do with the state of your intellect."
It's OK to have a plan, to invest in your future – for your financial security, your love life, your personal fulfillment, and even your happiness. To have personal happiness as a stated goal doesn't detract from it if you get there."
It's part of life to have obstacles. It's about overcoming obstacles; that's the key to happiness."
It's pretty hard to tell what does bring happiness; poverty and wealth have both failed."
It's so essential to happiness to speak your truth out loud – because this sharing of your core pain is what creates a necessary healing shift – from negative beliefs about the world – to positive beliefs – and frees you up to be able to fully view life with meaning, purpose and connection with others."
It's the most beautiful job in the world to give happiness to people."
It's true I wasn't as important at Chelsea. I never demanded that. What I wanted was to be a champion, because few people get that. I succeeded. But the happiness wasn't there."
I'd rather be a face for happiness and doing things that you have a passion for, rather than faking it and pretending like I'm this face of women's basketball, when I can't stand the sport at all."
I'd rather have happiness than money. People ask for it. Sometimes when I don't have it. I make other people's problems my problem because they want me to; they ask me to."
I'll do what I've got to do in my own career and my own life. For my own happiness. I'm not gonna be bent over a barrel and told what to do."
I'll never forget the blooming happiness that spread in me like the sun coming up when Lydia's obstetrician poked me awake: 'Congratulations… you have a fine son.'"
I'm a creature of the eighteenth century at heart: The Enlightenment and the search for happiness suit me."
I'm a little weird that way. I don't really know how to express my happiness."
I'm a suck-it-up-and-move-on kind of person. Every day is a new day, and you'll never be able to find happiness if you don't move on."
I'm a very positive person. My grandmother taught me that happiness is both a skill and a decision, and you are responsible for the outcome."
I'm actually tougher on myself as I get older. It's a vicious cycle. The things that are important in life are the things that you can't buy in life: love, health and happiness. I say that, and I believe that, and I try to live that."
sharing happiness quotes
I'm by no means an expert at giving advice on depression, but I would say that a lot of my show is about making the decision to be happy. We all think that happiness is something that just falls into our lap. But it's something you have to really work on."
I'm constantly on the hunt for insights about happiness or ideas about how to be happier – which probably makes me a somewhat tiresome companion at times."
I'm constantly tortured, and that's why I say happiness is irrelevant. Happiness is for children and yuppies."
I'm fulfilled in what I do. I never thought that a lot of money or fine clothes – the finer things of life – would make you happy. My concept of happiness is to be filled in a spiritual sense."
I'm happy to sacrifice a big pay cheque for my happiness, if that's not too corny a thing to say. It's probably more naive than mature to say that, maybe, but that's how I feel."
I'm happy, so I just want to project that happiness through my music to make other people happy."
I'm interested in the dark side of man. I'm interested in taboos, and murder is the greatest taboo. Characters are fascinating in their extremity, not in their happiness."
I'm just dealing with what's happening, with what is. Joy, happiness, good, bad, all those terms are meaningless to me."
I'm no expert. I have no psychic powers, and I sure don't possess any secret wisdom. I'm just Janet. I have strengths, weaknesses, fears, happiness, sadness. I experience joy and I experience pain. I'm highly emotional. I'm very vulnerable."
I'm not an overly material person. Sure, I like certain comforts in life. But buying a lot of 'things' doesn't produce happiness for me."
I'm not striving for happiness, I'm trying to get some work done. And sometimes the best work is done under doubt. Constantly rethinking and re-evaluating what you're doing, working and working until it's finished."
I'm not sure about 'absolute' happiness, but I am happiest when I go to bed at night knowing that I tried to do my best that day."
I'm promoting positivity. I'm promoting happiness and loving yourself and having fun. But it's not a joke."
I'm proud to work with Crest and help spread the message to #ChooseSmiles because smiles are the easiest way to express kindness or happiness."
I'm trying to broaden the scope of positive psychology well beyond the smiley face. Happiness is just one-fifth of what human beings choose to do."
I've always found that the poorer the places that I go, the more smiles I see, and the more happiness I see."
I've been evaluating how much I value happiness in my life. To be too driven takes away your happiness."
I've been very lucky to have achieved a lot of the things that I dreamt of achieving as a young man. But, at the end of the day – and I truly believe this – it is not about achieving great wealth or success. Because they don't bring happiness, ultimately."
I've discovered the joys of happiness."
I've done an informal, anecdotal survey about marriage, and I've found no evidence that it brings happiness."
I've enjoyed my life. There has been great tragedy but also moments of great happiness. I've taken both in my stride, and if I were to replay my life, I would do it all over again."
I've had a good life, full of more success and happiness than I ever expected."
I've had a good life. Enough happiness, enough success."
I've had an absolutely charmed life in every aspect of it. I do for my job what I would do for a hobby if it wasn't my job. Half the secret of happiness, I'm ecstatically happily married with three great kids, you know. It's been a blessed life."
I've heard that the true love of country music is alive and well. That gives me so much hope and so much happiness."
I've learned from experience that the greater part of our happiness or misery depends on our dispositions and not on our circumstances."
I've learned that men and women who are living wholehearted lives really allow themselves to soften into joy and happiness. They allow themselves to experience it."
I've learned to find happiness within myself."
I've learned very, very, very clearly that money does not equal happiness or security, either."
I've made an odd discovery. Every time I talk to a savant I feel quite sure that happiness is no longer a possibility. Yet when I talk with my gardener, I'm convinced of the opposite."
I've never felt like I was in the cookie business. I've always been in a feel good feeling business. My job is to sell joy. My job is to sell happiness. My job is to sell an experience."
I've often thought if I didn't make my marriage work, I would have failed at my one true shot at happiness."
I've realized through the years that I just find happiness in other things, whether it's my dogs or my friends or, like, looking at the sunset. So if I were to wish for something else, it would just to be happy all the time, to have a superpower of not letting things affect me, and to be true to who I am, always."
I've run into certain geniuses of individualism – they are very few and far between – who live their lives completely on their own terms; they are very powerful and have a great amount of happiness. We all should aspire to that."
I've thought about the idea of, 'Can happiness and creativity co-exist?' So much of what I've done, I think, has been based on being dissatisfied or incomplete or lonely. The answer is, 'There isn't an answer, necessarily.'"
I've worked on films where the budgets are almost limitless and you're in trailers that are bigger than a hotel room. You're taken care of and the food is amazing, the quality of the job is amazing and then you work on smaller things but it never dictates my happiness or my willingness to go to work."
Joe E. Lewis said, 'Money doesn't buy happiness but it calms the nerves.' And that is how I feel about a film being well-received."
Joy and happiness don't strengthen relationships – difficulty does."
Joy can only be real if people look upon their life as a service and have a definite object in life outside themselves and their personal happiness."
Joy is prayer; joy is strength: joy is love; joy is a net of love by which you can catch souls."
Joys divided are increased."
Just because you're born in a privileged family and have money doesn't mean you're happy. Happiness you can't buy. Happiness is something you need to work for."
Just do what must be done. This may not be happiness, but it is greatness."
Just staying healthy, that is true wealth and true happiness."
Just stop for a minute and you'll realize you're happy just being. I think it's the pursuit that screws up happiness. If we drop the pursuit, it's right here."
Inspiring Happiness Quotes
Keep well; that is the half of wisdom and of happiness."
Kind words produce happiness. How often have we ourselves been made happy by kind words, in a manner and to an extent which we are unable to explain!"
Klopp knows how to motivate players. He speaks to them individually, gets their confidence up, makes them believe and grow in quality. He makes his players feel happy. And they then take that happiness onto the field. He builds that into them."
Know then this truth, enough for man to know virtue alone is happiness below."
Knowledge of what is possible is the beginning of happiness."
Ladies of Fashion starve their happiness to feed their vanity, and their love to feed their pride."
Laughter is beyond truth – the ultimate happiness."
Law is stable; the societies we are speaking of are progressive. The greater or less happiness of a people depends on the degree of promptitude with which the gulf is narrowed."
Learning by faith and from experience are two of the central features of the Father's plan of happiness. The Savior preserved moral agency through the Atonement and made it possible for us to act and to learn by faith."
Let a durable and firm peace be established and this government be confined rigidly to the few great objects for which it was instituted, leaving the States to contend in generous rivalry to develop, by the arts of peace, their respective resources, and a scene of prosperity and happiness would follow, heretofore unequaled on the globe."
Let us instance one respect in which American life has recently undergone a great change. We allude to its increased devotion to pleasure, to happiness, to dancing, to sport… to the delights of the country, to laughter, and to all forms of cheerfulness."
Let us never know what old age is. Let us know the happiness time brings, not count the years."
Liberty is to the collective body, what health is to every individual body. Without health no pleasure can be tasted by man; without liberty, no happiness can be enjoyed by society."
Life continues to be difficult. It always will be because that's just life. But I am so glad I have put some happiness into the world."
Life does not agree with philosophy: There is no happiness that is not idleness, and only what is useless is pleasurable."
Life everlasting in a state of happiness is the greatest desire of all men."
Life finds its purpose and fulfillment in the expansion of happiness."
Life in common among people who love each other is the ideal of happiness."
Life is about making your own happiness – and living by your own rules."
Life is essentially a cheat and its conditions are those of defeat; the redeeming things are not happiness and pleasure but the deeper satisfactions that come out of struggle."
Life is full of happiness and tears; be strong and have faith."
Life is life, and one has experiences that are painful and some that are very pleasant, and one has reward and sacrifice and more reward and disappointment and joy and happiness, and it's always going to be the same."
Life is very short. Try to enjoy your 'now.' Many people think that when they become such-and-such then they will be happy. I personally don't think it is healthy to postpone your happiness. My message is, 'Enjoy the moment.'"
Life should be blissful, and blissful doesn't mean just a small happiness. It's huge. It is profound."
Life took over 4 billion years to evolve into you, and you've about 70 more years to enjoy it. Don't just pursue happiness, catch it."
Life, liberty, and the pursuit of happiness is part of our constitutional rights and it belongs to everybody."
Like anything worth doing in life, happiness takes time and patience and consistency."
Like most people, I have several pet subjects – that may or may not be interesting to other people. Don't get me started on happiness, or habits, or children's literature, or Winston Churchill, unless you really want to talk about it."
Lots of people I know have bootlegged tapes of performances and if they play it I will be transported back sometimes with happiness, sometimes with horror."
Love is not a feeling of happiness. Love is a willingness to sacrifice."
Love is the most terrible, and also the most generous of the passions; it is the only one which includes in its dreams the happiness of someone else."
Love is trembling happiness."
Love is when the other person's happiness is more important than your own."
Love to Jesus is a sure title to the greatest possible happiness; for Jesus is omnipotent and has determined to make his friends happy, and surely will not forget a single one in whose heart is enkindled one spark of love."
Lovers who love truly do not write down their happiness."
Low expectations is the key to happiness in life."
Lucky that man whose children make his happiness in life and not his grief, the anguished disappointment of his hopes."
Mainly, I hope to inspire honesty. We live in a space where so much can be manipulated, and so much is expected to be manipulated – curated, contrived, edited. I think that's a real detriment to self expression and happiness in a lot of ways. In my mind, honesty and vulnerability is the way forward."
Make space in your life, space for health and happiness."
Making a living doing something you love is my idea of happiness."
Making money is a happiness. And that's a great incentive. Making other people happy is a super-happiness."
Making money is marvelous, and I love doing it, and I do it reasonably well, but it doesn't have the gripping vitality that you have when you deal with the happiness of human life and with human deprivation."
Man falls from the pursuit of the ideal of plan living and high thinking the moment he wants to multiply his daily wants. Man's happiness really lies in contentment."
Man is fond of counting his troubles, but he does not count his joys. If he counted them up as he ought to, he would see that every lot has enough happiness provided for it."
Man is never always happy, and very often only a brief period of happiness is granted him in this world; so why escape from this dream which cannot last long?"
Man needs, for his happiness, not only the enjoyment of this or that, but hope and enterprise and change."
Many a happiness in life, as many a disaster, can be due to chance, but the peace within us can never be governed by chance."
Many persons have a wrong idea of what constitutes true happiness. It is not attained through self-gratification but through fidelity to a worthy purpose."
Man's only true happiness is to live in hope of something to be won by him. Reverence something to be worshipped by him, and love something to be cherished by him, forever."
Marriage and being a mother are absolutely crucial to my happiness and my life."
Marriage is the most natural state of man, and… the state in which you will find solid happiness."
Marriage is wild. I thought it was this perfect land of happiness and joy. Wrong! After you say you do, you don't for a long time."
Maturity – among other things, the unclouded happiness of the child at play, who takes it for granted that he is at one with his play-mates."
May the States be so bound to each other as forever to defy European politics. Upon that union, their consequence, their happiness, will depend. This is the first wish of a heart more truly American than words can express."
May there always be peace, love and happiness in every house."
Maybe because I'm mixed race, I don't see the colour when I look at Meghan; I just see a beautiful, articulate, lovely woman who has stolen the heart of Harry, and I wish them a lifetime of happiness."
Meeting with people is awesome in every sense of the word. It can inspire you with glee. It can inspire you with happiness. It can inspire you with sadness and melancholy, but also hope."
Men can only be happy when they do not assume that the object of life is happiness."
Michael has a connection with children, just like Mickey Mouse does, and he brings happiness to them, and joy."
Mind you, I've always been musical… Mother used to sit me on her knee and I'd whisper, 'Mummy, Mummy, sing me a lullaby do,' and she'd say: 'Certainly my angel, my wee bundle of happiness, hold my beer while I fetch me banjo.'"
true happiness quotes short
Moms that get evicted are depressed and have higher rates of depressive symptoms two years later. That has to affect their interactions with their kids and their sense of happiness. You add all that together, and it's just really obvious to me that eviction is a cause, not just a condition, of poverty."
Money can be a reflection of our perceptions of power, self-esteem, personal history, fears, and happiness."
Money can't buy happiness, but it can make you awfully comfortable while you're being miserable."
Money can't buy happiness. Or put my family back together."
Money can't buy you happiness, but it can buy you a yacht big enough to pull up right alongside it."
Money can't buy you happiness, but it helps you look for it in a lot more places."
Money doesn't buy happiness, but it does buy happier."
Money doesn't buy happiness. But happiness isn't everything."
Money has never made man happy, nor will it, there is nothing in its nature to produce happiness. The more of it one has the more one wants."
Money is human happiness in the abstract; he, then, who is no longer capable of enjoying human happiness in the concrete devotes himself utterly to money."
Money is not necessarily, although it helps a lot for happiness, it's not necessarily the best way to be happy, to be rich, you know."
Money may not buy happiness, but it can damn well give it!"
Money will not give you happiness; it's part of the key."
Money won't buy happiness, but it will pay the salaries of a large research staff to study the problem."
Money, if it does not bring you happiness, will at least help you be miserable in comfort."
Money, to me, is just a mode of transportation that I use to get around but not enough to get me where I really want to be: to a world of bliss and happiness."
Money's a necessary evil, there to give you moments. It gives me things I couldn't have – nice things – but happiness? That's a not a question of money and fame. Quite the opposite."
Morality is not the doctrine of how we may make ourselves happy, but how we may make ourselves worthy of happiness."
More compassionate mind, more sense of concern for other's well-being, is source of happiness."
More than my own happiness, it's my mother's happiness that makes me happy."
Most folks are as happy as they make up their minds to be."
Most of us need time to work through pain and loss. We can find all manner of reasons for postponing forgiveness. One of these reasons is waiting for the wrongdoers to repent before we forgive them. Yet such a delay causes us to forfeit the peace and happiness that could be ours."
Most people ask for happiness on condition. Happiness can only be felt if you don't set any condition."
Most people in the Western world grow up with the received wisdom that Mozart was a genius. But few people necessarily know why. More than anyone else, he captured this something which is the human condition, the fine line that we all constantly dance between joy and pain, between absolute happiness and absolute heartbreak."
Most rich countries have reported increases in happiness as they become richer."
Music is about truth, and truth contains the ugliness and the dark and evil and hate and sadness as well as the happiness and beauty and everything in between. Having all those extremes is itself a satisfying, positive thing."
Music is the refuge of souls ulcerated by happiness."
Music – special magic that communicates feelings and sensitivities that are human and what is so wonderful about the art. Let your kids get involved in the arts and study this workshop of human sensitivities, sadness, joy, happiness and aware of sadness and joy and happiness in their lives."
Musical composition should bring happiness and joy to people and make them forget their troubles."
Musicians are probably the most uncomfortable people in themselves in the world. Happiness, I think, only exists when you're a child and once you go past 11, unfortunately it's gone."
My aim in life isn't so much the pursuit of happiness as the happiness of pursuit."
My Bandcamp had a lot of bad and good music, but I relied on that to sort my feelings. My sadness will always be there, even in the happiness."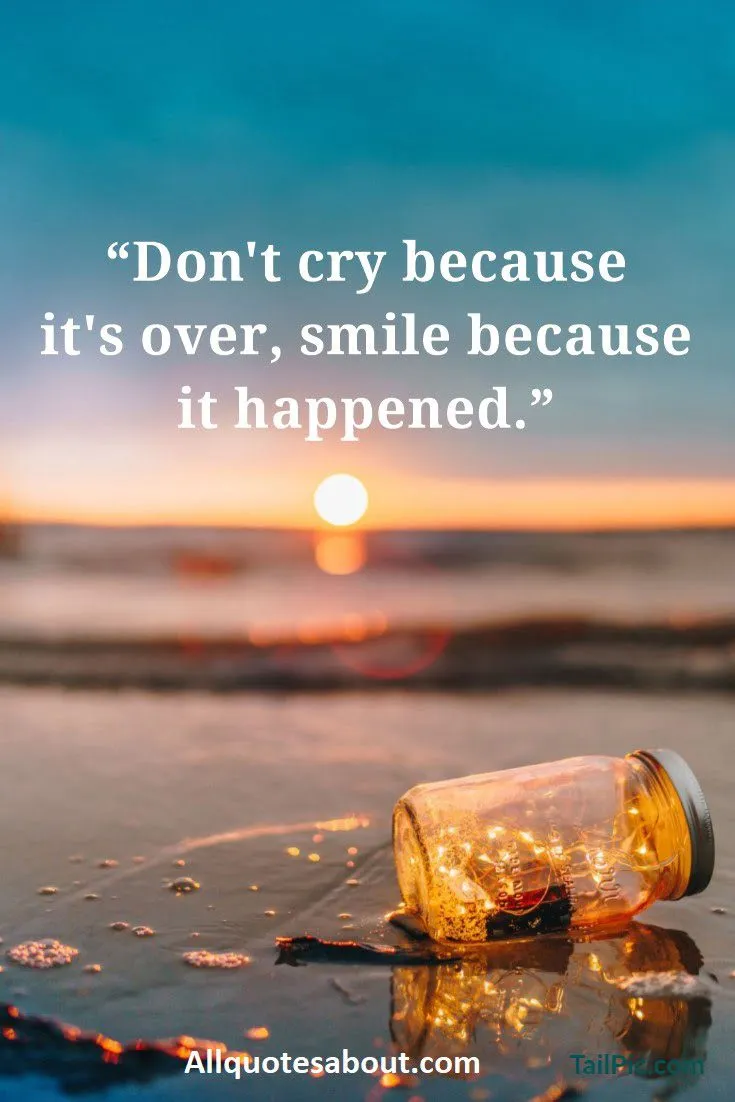 My biography of Frank Sinatra is not paean to his music but rather an illumination of the man behind the music, who once described himself as 'an 18-karat manic-depressive who lived a life of violent emotional contradictions with an over-acute capacity for sadness as well as happiness.'"
My books are about ordinary people, like you, me, people on the street, people who really have an expectation of reasonable happiness in life, want their life to have a sense of security and predictability, who want to belong to something bigger than them, who want love and affection in their life, who want a good future for the children."
My books are love stories at core, really. But I am interested in manifestations of love beyond the traditional romantic notion. In fact, I seem not particularly inclined to write romantic love as a narrative motive or as an easy source of happiness for my characters."
happy quotes for myself
My children and their happiness have always been my greatest concern."
My children have brought so much happiness and joy. To me, they're the very definition of love."
My dear compatriots, I'm not interested in your race, your origin, your sexual orientation. What interests me is your happiness."
My definition of beauty is happiness. I believe that when you are happy, it shines through and makes you a more attractive and beautiful person!"
My dream role would be someone anything that Meryl Streep can do. 'Julia and Julia' – I thought that was beautiful. She just had the essence of her. To truly become someone, invoking emotions like happiness and sadness and everything in between, that's what I want to be able to do."
My faith helps me understand that circumstances don't dictate my happiness, my inner peace."
My family didn't have a lot of money, and I'm grateful for that. Money is the longest route to happiness."
My grandmother had six kids – one died as an infant – and she was dirt-poor, and all her kids got an education. And my mom grew up poor. And they both worked so hard and cultivated so much of their own happiness. I wanted to have that like an amulet. Not like armor, but like a magic feather. Like Dumbo's magic feather."
My greatest happiness is to serve my gracious King and Country and I am envious only of glory; for if it be a sin to covet glory I am the most offending soul alive."
My happiest time was with Paraguay. Those were five years in which I managed to find happiness."
My happiness grows in direct proportion to my acceptance, and in inverse proportion to my expectations."
My happiness is very fragile."
My idea of absolute happiness is to be in bed on a rainy day, with my blankie, my cat, and my dog."
My idea of perfect happiness is a healthy family, peace between nations, and all the critics die."
My imagination can picture no fairer happiness than to continue living for art."
My life and my happiness is most important to me than any job or anything in the world."
My life has run from misery to happiness."
My main thing is I just want to share as much hope and happiness as possible for music. If I can share as many moments and help people believe in themselves… if I can do that, then I'll feel like my job is done."
My mantra is: Let there be happiness in my soul, and let me share it with the world."
My message is that happiness is the first principle of life. But you must choose it. We all have pain, but suffering is a choice. You can be happier if you make some changes in your life."
My mom is the most positive person. She has always had a smile on her face no matter what came her way. After seeing that, I'm not going to let a little cellulite get in the way of my happiness!"
My mother is a big believer in being responsible for your own happiness. She always talked about finding joy in small moments and insisted that we stop and take in the beauty of an ordinary day. When I stop the car to make my kids really see a sunset, I hear my mother's voice and smile."
My mother was a public school teacher in Virginia, and we didn't have any money, we just survived on happiness, on being a happy family."
My mum brought me up to think that personal happiness is more important than your family."
My parents were not very happy. They were very worried about me pursuing a career that even if I had talent might not give me the happiness and the success that they – any parent hopes for their child."
My personal life is a source of incredible happiness for me, but it's personal, and it's not for me to hock or shop around to the highest bidder."
My philosophy is very much to encourage my children to forge their own success and happiness, even though that will undoubtedly involve much more modest levels of wealth creation."
My roles have given me a lot of satisfaction. I became many individuals who were so different from me and whose experiences were so different from mine. I could experience all their emotions, their pains, their worries, their happiness."
My story as an artist has been about trial and error. It's been about artist development, character building, struggle, happiness and failure, family, and music."
My travels led me to where I am today. Sometimes these steps have felt painful, difficult, but led me to greater happiness and opportunites."
My ultimate joy and happiness is being a wife and mother."
My University of Management will create managers who will float in happiness, success and fulfillment."
My well-being and my happiness is much more important to me than how much I can achieve."
My whole thing is to agree to disagree and to have respect because nothing can really be changed and you wouldn't want to ruin their happiness – even if that happiness is ignorance."
My whole working philosophy is that the only stable happiness for mankind is that it shall live married in blessed union to woman-kind – intimacy, physical and psychical between a man and his wife. I wish to add that my state of bliss is by no means perfect."
My work is my ultimate source of happiness."
My work on happiness is the only thing I've ever done where I've heard people in the supermarket talking about it, for instance."
Mystery is gone to the certainty of technological principles. So the real terror, the real aggression against life comes in the form of the pursuit of our technological happiness."
Never make friends with people who are above or below you in status. Such friendships will never give you any happiness."
Nevertheless, whether in occurrences lasting days, hours or mere minutes at a time, I have experienced happiness often, and have had brief encounters with it in my later years, even in old age."
No human being can really understand another, and no one can arrange another's happiness."
No man chooses evil because it is evil; he only mistakes it for happiness, the good he seeks."
No man is happy without a delusion of some kind. Delusions are as necessary to our happiness as realities."
No matter how dull, or how mean, or how wise a man is, he feels that happiness is his indisputable right."
No one expects the doormat to stand upright, shake itself off, and amble down the street to seek its own happiness."
No one goes straight to happiness after a breakup".
No one has a right to consume happiness without producing it."
No one is guaranteed happiness. You can pursue it, but if you happen to find success along the way on that road to happiness, Conservatives believe you should not be demonized or penalized for it."
No one is in control of your happiness but you; therefore, you have the power to change anything about yourself or your life that you want to change."
No one likes doing chores. In happiness surveys, housework is ranked down there with commuting as activities that people enjoy the least. Maybe that's why figuring out who does which chores usually prompts, at best, tense discussion in a household and, at worst, outright fighting."
No period of my life has been one of such unmixed happiness as the four years which have been spent within college walls."
No true and permanent fame can be founded except in labors which promote the happiness of mankind."
Nothing is harder to dramatize than happiness."
Nothing makes you feel better than when you get into a hotel bed, and the sheets feel so good. Why shouldn't you wake up like that every day? Spend money on your mattress and bedding because these things make a difference on your sleep and, ultimately, your happiness."
Nothing prevents happiness like the memory of happiness."
Now an infinite happiness cannot be purchased by any price less than that which is infinite in value; and infinity of merit can only result from a nature that is infinitely divine or perfect."
Now and then it's good to pause in our pursuit of happiness and just be happy."
Now I believe that lovers should be draped in flowers and laid entwined together on a bed of clover and left there to sleep, left there to dream of their happiness."
Now I find my happiness in my music, what I'm doing in the ring, and being a mom. No one thing controls my happiness."
Now you know my credo: Free-market capitalism is the best path to prosperity. And let me add to that from our Founding Fathers: Our Creator endowed us with the inalienable rights to life, liberty, and the pursuit of happiness. In other words, freedom."
Obedience to the law of chastity will increase our happiness in mortality and make possible our progress in eternity."
Objects we ardently pursue bring little happiness when gained; most of our pleasures come from unexpected sources."
Obviously, there will be different character traits in the dressing room, but I'm there to bring happiness and a smile."
Of all forms of caution, caution in love is perhaps the most fatal to true happiness."
Of course, the most important factor of all for long life is a good family. When a person goes home with the wife or the kids giving him endless headaches, then it's hard for that person to enjoy a long life. I am very fortunate, because my wife Elizabeth and my obedient children are very good; they have given me happiness."
Of how much real happiness we cheat our souls by preferring a trifle to God! We have a general intention of living religion; but we intend to begin tomorrow or next year. The present moment we prefer giving to the world."
Off with you! You're a happy fellow, for you'll give happiness and joy to many other people. There is nothing better or greater than that!"
quotes about happiness and love
Offspring, the due performance on religious rites, faithful service, highest conjugal happiness and heavenly bliss for the ancestors and oneself, depend on one's wife alone.
Oh, I adored Mickey Mouse when I was a child. He was the emblem of happiness and funniness. You went to the movies then, you saw two movies and a short. When Mickey Mouse came on the screen and there was his big head, my sister said she had to hold onto me. I went berserk."
Oh, if I had been loved at the age of seventeen, what an idiot I would be today. Happiness is like smallpox: if you catch it too soon, it can completely ruin your constitution."
On a soap, happiness never lasts for very long!"
On the professional side, I derive great happiness and energy by solving tough business and organisational problems – even taking on tough meetings with customers."
Once I found professional happiness, it gave me time to think about other areas in my life in which I wasn't happy. The next obvious candidate for introspection was my marriage."
One major challenge within happiness is loneliness. The more I've learned about happiness, the more I've come to believe that loneliness is a terrible, common, and important obstacle to consider."
One must never look for happiness: one meets it by the way."
One mustn't ask apple trees for oranges, France for sun, women for love, life for happiness."
One of my key realizations about happiness, and a point oddly under-emphasized by positive psychologists, given its emphasis in popular culture, is that outer order contributes to inner calm. More than it should."
One of Satan's most frequently used deceptions is the notion that the commandments of God are meant to restrict freedom and limit happiness."
One of the eternal truths is that happiness is created and developed in peace, and one of the eternal rights is the individual's right to live."
One of the first conditions of happiness is that the link between Man and Nature shall not be broken."
One of the magical things about kindness is that it's what we nerds call a 'happiness aggregator.' People confuse kindness with being nice. And they're very different. You can be nice and be passive. But kindness requires action."
One of the standards on which your happiness is based, now and in your future, is moral purity."
One test of the correctness of educational procedure is the happiness of the child."
One thing I've been happy as peach pie about – because I'm all about the children and the happiness of a woman because that makes the happiness of the home – is that nannies, day cares and babysitters are all collapsing, which is forcing moms and dads to raise their children at home."
One way to express choice is through the market. Well-functioning markets provide choices and, ultimately, the ability to express one's pursuit for happiness."
One's happiness depends less on what he knows than on what he feels."
One's work usually occupies more than half of one's waking life. Choosing work that does not bring happiness will lead to a life that is mostly disappointing."
Only man clogs his happiness with care, destroying what is with thoughts of what may be."
Only one thing has to change for us to know happiness in our lives: where we focus our attention."
Our cinema has evolved in last 60 years because we have made people happy through our films. The main purpose of our storyline is to spread happiness. Our cinema has an emotional connect."
Our Declaration of Independence was the start of a conversation about how to achieve life, liberty, and the pursuit of happiness for every citizen. Our Constitution was always intended to grow and adapt as we formed a more perfect union, established justice, and ensured peace, security, and the blessings of liberty."
Our democracy is dependent on people who passionately cherish the ideals of a democracy. Every man is created equal with an inalienable right to life, liberty, and the pursuit of happiness. It's a wonderful idea, and it takes people who cherish that idea to be actively involved in the process."
Our envy always lasts longer than the happiness of those we envy."
Our happiness is certainly mixed in with the tragedies of life. You have to find the lemonade. You have to find the silver lining in the middle of everything that happens in life."
Our health underpins our happiness and is a foundation of economic advancement."
Our idea of happiness, some of it, is very tied to the cult of celebrity: there is this golden, wonderful life that I want, and if I dress like that, I'm on my way there."
Our nation was founded on the principals of life, liberty and the pursuit of happiness."
Our vision and commitment is towards the country's progress, its place in the world and the happiness of its people."
People are chasing cash, not happiness. When you chase money, you're going to lose. You're just going to. Even if you get the money, you're not going to be happy."
People are not on a truth quest; they are on a happiness quest. They will continue to attend your church – even if they don't share your beliefs – as long as they find the content engaging and helpful."
People are surprised at how down-to-earth I am. I like to stay home on Friday nights and listen to 'The Art of Happiness' by the Dalai Lama."
People can hate on you for doing what it is that makes you happy, but ultimately, it has to belong to you. It shouldn't matter what anyone else thinks. Life is not easy. The road to happiness is not a path well trotted. You have to find your own path to enlightenment."
People don't realize the great happiness there is in living to be very old and together all the time."
People get a little sidelined thinking that fame and fortune is going to bring them happiness, peace and contentment in their lives. Everyone thinks they want to be famous until the paparazzi are in their face, and then they're asking, 'Just give me some privacy.'"
People know my lyrics; they know the stuff I've written, and it's all about life, love, happiness, and these big euphoric moments. It would always bug me when I'd go to a club, and they're playing some chick on a stripper pole on the monitor behind me. I'm like, 'So that's not what I do – that's the other guy.'"
People let their own hang-ups become the obstacles between them and personal happiness."
People look to time in expectation that it will eventually make them happy, but you cannot find true happiness by looking toward the future."
People need to realise what real happiness and success is, because success as an actor is fleeting. You can be up there one day and gone the next."
People say that money is not the key to happiness, but I always figured if you have enough money, you can have a key made."
People take different roads seeking fulfillment and happiness. Just because they're not on your road doesn't mean they've gotten lost."
People tend to think I'm funny and fluffy, but I can switch on a sixpence from extreme happiness to utter despair. I'm aware that doesn't make it easy for people sometimes."
People truly reaching across boundaries – be they religious or race, political or geographic. A state that is sincerely civil and respectful of each individual's pathway toward life, liberty, and the pursuit of happiness will be our goal."
happy life quotes and sayings
People who look at my painting say that it makes them happy, like the feeling when you wake up in the morning. And happiness is the goal, isn't it?"
People will say candy is recession-proof, and we're definitely seeing nostalgic candies coming about, and people want that sugar rush and that nostalgic happiness, like their childhood times."
People will survive, and they will find happiness. Happiness only comes when you're not looking for it."
Perfect happiness is knowing that everyone I love is healthy, safe, and content."
Personal health is related to self-control and to the worship of life in all its natural beauty – self-control bringing with it happiness, renewed youth, and long life."
Personally, it's a comfort and happiness to know that my work is taken seriously and is not marginalised and put in a box of ethnic immigrant writing in America."
Playing and fun are not the same thing, though when we grow up we may forget that and find ourselves mixing up playing with happiness. There can be a kind of amnesia about the seriousness of playing, especially when we played by ourselves."
Playing is just about feeling. Playing isn't necessarily about misery. Playing isn't necessarily about happiness. But it's just about letting yourself feel all those things that you have already on the inside of you, but you're all the time trying to push them aside because they don't make for polite conversation or something."
Playing with Neymar gives me happiness and confidence."
Pleasure does not equal happiness; it's part of happiness."
Pleasure only starts once the worm has got into the fruit, to become delightful happiness must be tainted with poison."
Poetry comes from the highest happiness or the deepest sorrow."
Politicians also have no leisure, because they are always aiming at something beyond political life itself, power and glory, or happiness."
Politics are beautiful. They enable a community to live collectively with one another. It's not about stabbing each other in the back; it's about enabling people to reach their dreams and pursue happiness."
Power means happiness; power means hard work and sacrifice."
Problems or successes, they all are the results of our own actions. Karma. The philosophy of action is that no one else is the giver of peace or happiness. One's own karma, one's own actions are responsible to come to bring either happiness or success or whatever."
Public health service should be as fully organized and as universally incorporated into our governmental system as is public education. The returns are a thousand fold in economic benefits, and infinitely more in reduction of suffering and promotion of human happiness."
Purring would seem to be, in her case, an automatic safety valve device for dealing with happiness overflow."
Real happiness comes from discovering a sense of importance in one's actions and in one's life."
Real happiness is cheap enough, yet how dearly we pay for its counterfeit."
Religion will prove to the believer a comforter and a sure guide to the fountain of true happiness."
Remember happiness doesn't depend upon who you are or what you have; it depends solely on what you think."
Remember that happiness is as contagious as gloom. It should be the first duty of those who are happy to let others know of their gladness."
Remember that the happiest people are not those getting more, but those giving more."
Research has shown that the best way to be happy is to make each day happy."
Respect your partner. Be happy in your partner's happiness."
Read More: Instagram Captions
Sadness is a very interesting idea, this idea of sadness being some kind of default setting that artists will go into. And then I started thinking about this idea of sadness and happiness, and the idea that sadness is very loud, and happiness is quiet."
Salvation is the state of emancipation from the endurance of pain and subjection to birth and death, and of the life of liberty and happiness in the immensity of God."
Satan would have you believe that happiness comes only as you surrender to his enticements, but one only needs to look at the shattered lives of those who violate God's laws to know why Satan is called the Father of Lies."
Satisfaction of one's curiosity is one of the greatest sources of happiness in life."
Scarcely one person in a thousand is capable of tasting the happiness of others."
Science and technology are a propellant for building a thriving country, and the happiness of the people and the future of the country hinge on their development."
See to do good, and you will find that happiness will run after you."
Seek first what is true and of value, and then whatever happiness follows will be of the appropriate quantity and, more importantly, quality."
Self-esteem is as important to our well-being as legs are to a table. It is essential for physical and mental health and for happiness."
Self-pity comes so naturally to all of us. The most solid happiness can be shaken by the compassion of a fool."
Sex is not a subject in my photographs, or would only be if it had to do with romance, sometimes vulnerability. The photographs are quite clearly about happiness, or search for happiness."
Since every man desires happiness, it is evidently no small matter whether he conceives of happiness in terms of work or of enjoyment."
Since our society equates happiness with youth, we often assume that sorrow, quiet desperation, and hopelessness go hand in hand with getting older. They don't. Emotional pain or numbness are symptoms of living the wrong life, not a long life."
Since you get more joy out of giving joy to others, you should put a good deal of thought into the happiness that you are able to give."
Since, therefore, no man is born without faults, and he is esteemed the best whose errors are the least, let the wise man consider everything human as connected with himself; for in worldly affairs there is no perfect happiness under heaven."
Sitting behind the bench at games is the hardest thing I've ever had to go through because basketball is really most of my happiness. So when I can't go out there and exert energy and have fun and things like that, it kind of puts everything else into perspective."
Smart people often talk trash about happiness and worse than trash about books on happiness, and they have been doing so for centuries – just as long as other people have been pursuing happiness and writing books about it."
So even though I consider myself a fairly upbeat person, energetic and things like that, I never do very well on happiness tests."
inspirational quotes about life and happiness
So here is one of my theories on happiness: we cannot know if we have lived a truly happy life until the very end. This view of life and death was reinforced by my close witnessing of the buildup to the death of Philip Gould. Philip was without doubt my closest friend in politics. When he died, I felt like I had lost a limb."
So I decided to move that scene in the doctor's office to two-thirds into the movie, after the viewers had come to know Ryan and Ali and share in their happiness."
So I started chanting when I was nineteen, which was about twelve years ago, and it really had a huge impact on my outlook, happiness, and general creativity."
So long as we can lose any happiness, we possess some."
So long as you don't feel life's paltry and a miserable business, the rest doesn't matter, happiness or unhappiness."
So many people equate money and success with happiness, especially in the music industry."
Social scientists have found that the fastest way to feel happiness is to practice gratitude."
Software-industry battles are fought by highly paid and out-of-shape nerds furiously pounding computer keyboards while they guzzle diet Coke. The stakes aren't very dramatic. Life? Liberty? The pursuit of happiness? Nope, it's about stock options."
Some days are just bad days, that's all. You have to experience sadness to know happiness, and I remind myself that not every day is going to be a good day, that's just the way it is!"
Some discrimination is perfectly reasonable. The discrimination between trying to teach our kids what most of human history has thought was a desirable lifestyle that will contribute to their happiness, and trying to deter them – not to prohibit, and not to punish – but trying to steer them in a direction that will contribute to their happiness."
Some of us learned in a school of philosophy which taught that all was for the common good and nothing for oneself and have never, in any case, regarded the pursuit of happiness as anything other than an aberration of the human spirit."
Some of you read with me 40 years ago a portion of Aristotle's Ethics, a selection of passages that describe his idea of happiness. You may not remember too well."
Some people think happiness is a luxury, but it's a necessity. You need to make space for it in your life."
Some women succeed at being strong and also tender, but most of those who have intended to walk alone, making their own way, have lost their happiness."
Sometimes I feel like crying, tears of happiness, tears of joy, to see the distance we've come and the progress we've made."
Sometimes in life, we try to do our very best to help others, and in the process, it brings some anguish to us. But we can't ever let that stop us. We can't ever be stopped from helping others and allowing them to have some sense of happiness and joy in their life."
Sometimes people just need to be heard. They find happiness in sharing their thoughts."
Songs should have an infectious melody and rhythm and, I think, should elicit an emotion of happiness or of celebration or of sadness or of sorrow or of love or laughter, whatever."
Spirituality, for me, is acquiring and giving happiness without hurting anyone."
Start your diet during a period of optimism and happiness."
Success can create more madness than happiness."
Success in its highest and noblest form calls for peace of mind and enjoyment and happiness which come only to the man who has found the work that he likes best."
Success is getting and achieving what you want. Happiness is wanting and being content with what you get."
Success is getting what you want. Happiness is wanting what you get."
Success is not just making money. Success is happiness. Success is fulfillment; it's the ability to give."
Success is not the key to happiness. Happiness is the key to success. If you love what you are doing, you will be successful."
Success to me is only two things: happiness and stability."
Such happiness as life is capable of comes from the full participation of all our powers in the endeavor to wrest from each changing situations of experience its own full and unique meaning."
Sure, I can afford a nice car and a nice place, but this is not what brings me happiness. Now you're on a high, and people know you and things like that, but how many people will remember your name once it all stops and the money isn't raining from the sky?"
Surely no child should fear his own father – especially a priesthood father. A father's duty is to make his home a place of happiness and joy."
Surveillance cameras might reduce crime – even though the evidence here is mixed – but no studies show that they result in greater happiness of everyone involved."
Suspicion is far more to be wrong than right; more often unjust than just. It is no friend to virtue, and always an enemy to happiness."
Suspicion is not less an enemy to virtue than to happiness; he that is already corrupt is naturally suspicious, and he that becomes suspicious will quickly be corrupt."
Tell him, on the contrary, that he needs, in the interest of his own happiness, to walk in the path of humility and self-control, and he will be indifferent, or even actively resentful."
Tell me what you feel in your room when the full moon is shining in upon you and your lamp is dying out, and I will tell you how old you are, and I shall know if you are happy."
That action is best which procures the greatest happiness for the greatest numbers."
That is how our marriage is working so well. My secret of happiness is keeping my contact to the minimum."
That should be the measure of success for everyone. It's not money, it's not fame, it's not celebrity; my index of success is happiness."
That which makes people dissatisfied with their condition, is the chimerical idea they form of the happiness of others."
That's what Buddhism has been trying to unravel – the mechanism of happiness and suffering. It is a science of the mind."
The aim of SK's fundamental change is to increase happiness and share it with society."
The American culture is pursue your own happiness, follow your dreams. The Chinese side is sacrifice everything for your family; it's all about the group. Those conflicting ideas were always a battle in my head."
The ancient Greek view of happiness was really defined by leading a productive life: It's not about how much you have, it's about what you do with it."
The applause was so loud and insistent that I had to respond with several encores. I was numb with happiness, when it was over, I knew that this alone must be my life and my world."
The art of being happy lies in the power of extracting happiness from common things."
The art of living does not consist in preserving and clinging to a particular mode of happiness, but in allowing happiness to change its form without being disappointed by the change; happiness, like a child, must be allowed to grow up."
The beautiful thing about writing with the person that you love is that when they come up with an idea that is great, it's this dual happiness because that's the partner and that's such a good idea, and I'm proud of you, and then also I'm really excited for the project."
The belief that we can rely on shortcuts to happiness, joy, rapture, comfort, and ecstasy, rather than be entitled to these feelings by the exercise of personal strengths and virtues, leads to legions of people who, in the middle of great wealth, are starving spiritually."
The biggest problem is the funerals that don't exist. People call the funeral home, they pick up the body, they mail the ashes to you, no grief, no happiness, no remembrance, no nothing. That happens more often than it doesn't in the United States."
The biggest thing you can have as a football manager is happiness and energy."
The blue light emanating from our cell phones, our tablets and our laptops is playing havoc on our brain chemicals: our serotonin, our melatonin. It's screwing up our sleep patterns, our happiness, our appetites, our carbohydrate cravings."
The Bluebird of Happiness long absent from his life, Ned is visited by the Chicken of Depression."
The Bourbon King was first ambassador of reason and human happiness."
The concept of happiness has to be reorganised."
The Constitution guarantees us our rights to life, liberty, and the pursuit of happiness. That's all. It doesn't guarantee our rights to charity."
The Constitution only gives people the right to pursue happiness. You have to catch it yourself."
The Creator of the seas, sands, and endless stars is reaching out to you this very day! He is offering the grand recipe for happiness, peace, and eternal life!"
The culture of a workplace – an organization's values, norms and practices – has a huge impact on our happiness and success."
The data says that with the poor, a little money can buy a lot of happiness. If you're rich, a lot of money can buy you a little more happiness. But in both cases, money does it."
The days of the revolution now give place to the period of regular organization, liberty, and prosperity, which that revolution guarantees. Thus, when everything concurs for the pacification of internal troubles, the threats of the enemies of France must, in the face of the public happiness, appear even to themselves insensate."
The Declaration calls us to recognize the inherent equality of all people. And when it becomes unmistakably evident that a government is denying the governed life, liberty and the pursuit of happiness, it's the right of people to establish a new government to secure these unalienable rights."
The discovery of a new dish confers more happiness on humanity, than the discovery of a new star."
The Divine of the Lord in heaven is love, for the reason that love is receptive of all things of heaven, such as peace, intelligence, wisdom and happiness."
The enemy of human happiness as well as the cause of poverty and starvation is not the birth of children. It is the failure of people to do with the earth what God could teach them to do if only they would ask and then obey, for they are agents unto themselves."
The essence of philosophy is that a man should so live that his happiness shall depend as little as possible on external things."
The eternal God – the infinite Jehovah – has done all he could do – even to the sacrificing his own Son – to provide a way for man's happiness, and yet they reject him, hate him, and laugh him to scorn!"
The existence of slavery cast the shadow of hypocrisy over the otherwise noble proclamation of the rights to life, liberty and the pursuit of happiness in our Declaration of Independence."
The fabric of North Carolina and what makes our state so special is our families and our common desire for a brighter future for our children. No matter what your family looks like, we all want the same thing for our families – happiness, health, prosperity, a bright future for our children and grandchildren."
The first country to adopt happiness as an official goal of public policy is the tiny little country of Bhutan in Asia near China and India."
The first person who ever told me that happiness was work was this manic-depressive artist I knew when I was in my 20s. I was like, 'What are you talking about? Happiness just happens. That's even the root of that word. How could it be work?'"
The first recipe for happiness is: avoid too lengthy meditation on the past."
The first requisite for the happiness of the people is the abolition of religion."
The folly of endless consumerism sends us on a wild goose-chase for happiness through materialism."
The founders of a new colony, whatever Utopia of human virtue and happiness they might originally project, have invariably recognized it among their earliest practical necessities to allot a portion of the virgin soil as a cemetery, and another portion as the site of a prison."
The goal of a life free of dysphoria is a snare and a delusion. A better goal is of good commerce with the world. Authentic happiness, astonishingly, can occur even in the presence of authentic sadness."
The gods conceal from men the happiness of death, that they may endure life."
The good life consists in deriving happiness by using your signature strengths every day in the main realms of living. The meaningful life adds one more component: using these same strengths to forward knowledge, power or goodness."
The gospel is a message of peace. Christianity is a system which, received and obeyed, would spread peace, harmony, and happiness throughout the earth."
The gospel of Jesus Christ is more enduring than fame, more precious than riches, more to be desired than happiness."
The gratification of desire is not happiness."
The greater part of our happiness or misery depends on our dispositions and not on our circumstances. We carry the seeds of the one or the other about with us in our minds wherever we go."
The greatest happiness is to know the source of unhappiness."
The greatest happiness is to transform one's feelings into action."
The greatest happiness of the greatest number is the foundation of morals and legislation."
The greatest of follies is to sacrifice health for any other kind of happiness."
The groundwork of all happiness is health."
The happiness and misery of men depend no less on temper than fortune."
The happiness and peace attained by those satisfied by the nectar of spiritual tranquillity is not attained by greedy persons restlessly moving here and there."
The happiness I feel in having a family has brought me a real beauty."
The happiness of a man in this life does not consist in the absence but in the mastery of his passions."
The happiness of most people is not ruined by great catastrophes or fatal errors, but by the repetition of slowly destructive little things."
The happiness of society is the end of government."
The happiness of the bee and the dolphin is to exist. For man it is to know that and to wonder at it."
The happiness of the creature consists in rejoicing in God, by which also God is magnified and exalted."
The happiness of this life depends less on what befalls you than the way in which you take it."
The happiness of your life depends upon the quality of your thoughts: therefore, guard accordingly, and take care that you entertain no notions unsuitable to virtue and reasonable nature."
The happiness which is lacking makes one think even the happiness one has unbearable."
The health of the people is really the foundation upon which all their happiness and all their powers as a state depend."
The house a woman creates is a Utopia. She can't help it – can't help trying to interest her nearest and dearest not in happiness itself but in the search for it."
The ideal God holds for us is to form families in the way most likely to lead to happiness and away from sorrow."
The inspired Scriptures make the clear distinction between false and true riches and make plain the reason why happiness is gained and fully enjoyed only by those who find true riches."
The intense happiness of our union is derived in a high degree from the perfect freedom with which we each follow and declare our own impressions."
The joy and happiness it gives you or the emotions you go through when you hold your child in your arms for the first time are indescribable! I really thought that there was going be this moment when a ray of light from heaven would come pouring in, background music would start playing with angels singing, but none of that happens!"
The kind of experience of humility and happiness that comes with gratitude tends to crowd out whatever is coarse, or ugly, or mean."
The last part, the part you're now approaching, was for Aristotle the most important for happiness."
The lesson I have thoroughly learnt, and wish to pass on to others, is to know the enduring happiness that the love of a garden gives."
The life and liberty and property and happiness of the common man throughout the world are at the absolute mercy of a few persons whom he has never seen, involved in complicated quarrels that he has never heard of."
The Lord protects, guides, and watches over those who are His trusted friends in His work. His work and that of His Father and our Father is to bring to pass the immortality and eternal life of the children of God. And Satan, the enemy of our happiness, opposes those who serve the Lord."
The majority of our happiness at work is determined by the people who surround us. Strong teams produce more content, launch more products, and sign more contracts. And most importantly, they have fun doing it."
The mantra that you're given in Transcendental Meditation you keep to yourself. The reason being, true happiness is not out there, true happiness lies within."
The measure of success is happiness and peace of mind."
The mindset of chasing that next #1 record doesn't exist for me anymore. It's more about being a well-rounded entertainer than being a pop artist. Obviously, it would be wonderful to have a hit record but I don't base my happiness on that anymore. It's about the accomplishment of a project that satisfies me. I just want to enjoy the ride."
The mission of my company is to bring three things to the world through entertainment: joy, happiness, and change. We must believe our precious time is being used to make a product worth more than anything else we could be doing."
The moments of happiness we enjoy take us by surprise. It is not that we seize them, but that they seize us."
The money never mattered. I'm not kidding you. It hasn't really brought me any kind of happiness."
The moral and political principles that govern men are derived from three sources: revelation, natural law, and the artificial conventions of society. With regard to its main purpose, there is no comparison between the first and the others; but all three are alike in that they all lead towards happiness in this mortal life."
The more each nation contributes to world society from the wealth of its own aptitudes, its own race, and its own traditions, the greater the future development and happiness of mankind will be."
The more I travel around the world, the more I see people want the same thing – to be happy. We wouldn't be in a monetary system if we didn't have to work, so if my music can contribute to happiness, then that's my main responsibility."
The more you practise happiness, the better you get at it. So if you spend lots of time practising being depressed, you're going to get really good at being depressed. And if you spend lots of time practising being happy, you're going to get better at being happy."
The most important thing in anyone's life is to be giving something. The quality I can give is fun and joy and happiness. This is my gift."
The most simple things can bring the most happiness."
The music is the message, the message is the music. So that's my little ministry that the Big Man upstairs gave to me – a little ministry called love and happiness."
The necessary thing for anyone to be happy and contented as long as he lives is working for the ones who will come after him rather than working for himself… One can reach the true delight and happiness in the life only by working for the existence, honor, and happiness of the future generations."
The objective of cleaning is not just to clean, but to feel happiness living within that environment."
The one happiness is to shut one's door upon a little room, with a table before one, and to create; to create life in that isolation from life."
The only really important thing, at the end of the day, is your health. If you haven't got that, then all the money in the world isn't going to bring you happiness."
The only thing that could spoil a day was people. People were always the limiters of happiness except for the very few that were as good as spring itself."
The only thing that holds true happiness is that moment when you're in it. Nothing can be controlled."
The only true happiness comes from squandering ourselves for a purpose."
The only way to find true happiness is to risk being completely cut open."
The path I am trying so hard to follow is in fact the one that God my Father and His Son Jesus Christ want me to pursue. It has brought me deep happiness."
The People have a right to the Truth as they have a right to life, liberty and the pursuit of happiness."
The person born with a talent they are meant to use will find their greatest happiness in using it."
The person who seeks all their applause from outside has their happiness in another's keeping ."
The poor get bored the same as the rest of us. Their happiness might be as important to them as their health."
The pop musicians often leave meaning in the dust and substitute it for cartoons. The deeper artists – the grunge artists in the world and the emoticon people – tend to leave all of the happiness out of life like it just doesn't exist."
The principle we call self-love never seeks anything external for the sake of the thing, but only as a means of happiness or good: particular affections rest in the external things themselves."
The principles we live by, in business and in social life, are the most important part of happiness."
The purpose of a moral philosophy is not to look delightfully strange and counterintuitive or to provide employment to bioethicists. The purpose is to guide our choices toward life, health, beauty, happiness, fun, laughter, challenge, and learning."
The purpose of human life and the sense of happiness is to give the maximum what the man is able to give."
The purpose of meditation is to make our mind calm and peaceful. If our mind is peaceful, we will be free from worries and mental discomfort, and so we will experience true happiness. But if our mind is not peaceful, we will find it very difficult to be happy, even if we are living in the very best conditions."
The pursuit of happiness is a most ridiculous phrase: if you pursue happiness you'll never find it."
The pursuit of happiness is in our Constitution. We're all entitled to have the best we can."
The pursuit of happiness, which American citizens are obliged to undertake, tends to involve them in trying to perpetuate the moods, tastes and aptitudes of youth."
The real problem with happiness is neither its pursuers nor their books; it's happiness itself. Happiness is like beauty: part of its glory lies in its transience."
The right to happiness is fundamental."
The said truth is that it is the greatest happiness of the greatest number that is the measure of right and wrong."
The search for happiness has long been a dominant feature of American life. It's a byproduct of prosperity, not to mention the most famous line in the Declaration of Independence."
The search for happiness is one of the chief sources of unhappiness."
The secret of happiness is something to do."
The secret of happiness is the determination to be happy always, rather than wait for outer circumstances to make one happy."
The secret of happiness is this: let your interests be as wide as possible, and let your reactions to the things and persons that interest you be as far as possible friendly rather than hostile."
The secret of happiness is to admire without desiring. And that is not happiness."
The secret of happiness is variety, but the secret of variety, like the secret of all spices, is knowing when to use it."
The secret of happiness is: Find something more important than you are and dedicate your life to it."
The secret to happiness is to face the fact that the world is horrible."
The single most important factor in our long-term happiness is the relationships we have with our family and close friends."
The slave may be happy, but happiness is not enough."
The smallest seed of faith is better than the largest fruit of happiness."
The sound of laughter is like the vaulted dome of a temple of happiness."
The suburbs have this veneer of happiness, you know? This veneer of the ideal life. From afar, it's all together – white picket fence, nice house – but you peel away one little layer, and it all comes crumbling down."
The success of a film at the box office will ensure happiness to the entire unit, but individual awards are like vitamin shots that will help boost the morale of an actor."
The sum of the whole is plainly this: The nature of man considered in his single capacity, and with respect only to the present world, is adapted and leads him to attain the greatest happiness he can for himself in the present world."
The thing that most interests me about writing – there are lots of things, but the thing I can't do without – is the hit of happiness a lovely sentence delivers."
The thing that really matters to me is well-being and happiness. Maybe it comes from knowing people who have tortured themselves trying to meet these strangely narrow and rigorous definitions of what our culture thinks is beautiful."
The thing that's really cool for me about Miami Beach is you have this dichotomy between sunlight and family and happiness and innocence and then at night, darker, stranger mob conspiracy stuff sort of comes out. It seems like a storytelling engine. You can just keep writing about how those two worlds smash into each other."
The thing we're all looking for is happiness, and if we achieve just a modicum of that or even a little piece of serenity even for five minutes a day, we're very lucky."
TRUE HAPPINESS QUOTES
The true basis of morality is utility; that is, the adaptation of our actions to the promotion of the general welfare and happiness; the endeavor so to rule our lives that we may serve and bless mankind."
The truth is that relative income is not directly related to happiness. Nonpartisan social-survey data clearly show that the big driver of happiness is earned success: a person's belief that he has created value in his life or the life of others."
The two enemies of human happiness are pain and boredom."
The U. S. Constitution doesn't guarantee happiness, only the pursuit of it. You have to catch up with it yourself."
The U.S. Declaration of Independence enshrines the right to life, liberty and the pursuit of happiness. Alas, that is not the case everywhere in the world."
The ultimate end of education is happiness or a good human life, a life enriched by the possession of every kind of good, by the enjoyment of every type of satisfaction."
The ultimate end of human acts is eudaimonia, happiness in the sense of living well, which all men desire; all acts are but different means chosen to arrive at it."
The universe is conspiring in every moment to bring me happiness and peace."
The white man's happiness cannot be purchased by the black man's misery."
The will of man is his happiness."
The women I know who have children and have careers, they seem to be very happy. They love their children and they love their jobs. But happiness comes out of being willing to do your work in your twenties to find out who you are, what you love."
The word 'happiness' always bothered me, partly because it was scientifically unwieldy and meant a lot of different things to different people, and also because it's subjective."
The world is full of a lot of fear and a lot of negativity, and a lot of judgment. I just think people need to start shifting into joy and happiness. As corny as it sounds, we need to make a shift."
The world is full of people looking for spectacular happiness while they snub contentment."
There are as many forms of happiness as sorrow, though most prove fleeting."
There are as many kinds of beauty as there are habitual ways of seeking happiness."
There are days when I walk through the center of Stockholm when I get this sudden feeling of happiness – a sense of belonging and at the same time gratitude that I'm so privileged that I can live my life in my city."
There are going to be priorities and multiple dimensions of your life, and how you integrate that is how you find happiness."
There are many ways to make the most of your time on the planet, and propagation of the species is just one of them. If you're convinced that it's the key to your happiness, there are routes open to you, whether with the help of modern medical science, marrying into a readymade one, or through fostering and adoption."
There are no plans that always work in life. For me, the secret to happiness is being positive and looking at the brighter side of my life."
There are people who can do all fine and heroic things but one – keep from telling their happiness to the unhappy."
There are things that are more important than my personal happiness."
There are two things that give me perfect happiness – doing the perfect shot and travelling. I get stressed, really stressed by the fact that there is just so much to see and I am not going to live long enough to visit all the places I want to."
There can be no happiness if the things we believe in are different from the things we do."
There is a difference between happiness and wisdom: he that thinks himself the happiest man is really so; but he that thinks himself the wisest is generally the greatest fool."
There is a huge wave of interest in happiness among researchers. There is a lot of happiness coaching. Everybody would like to make people happier."
There is a set of religious, or rather moral, writings which teach that virtue is the certain road to happiness, and vice to misery in this world. A very wholesome and comfortable doctrine, and to which we have but one objection, namely, that it is not true."
There is happiness in duty, although it may not seem so."
There is joy in work. There is no happiness except in the realization that we have accomplished something."
There is no austerity equal to a balanced mind, and there is no happiness equal to contentment; there is no disease like covetousness, and no virtue like mercy."
There is no correlation between happiness and amounts of money."
There is no cosmetic for beauty like happiness."
There is no dramatic difference in happiness on the part of people who are wealthy."
There is no excellence without labor. One cannot dream oneself into either usefulness or happiness."
There is no fulfillment in things whatsoever. And I think one of the reasons that depression reigns supreme amongst the rich and famous is some of them thought that maybe those things would bring them happiness. But what, in fact, does is having a cause, having a passion. And that's really what gives life's true meaning."
There is no greater sorrow than to recall happiness in times of misery."
There is no happiness for people at the expense of other people."
There is no happiness in having or in getting, but only in giving."
There is no happiness in love, except at the end of an English novel."
There is no happiness outside of ourselves."
There is no such thing as the pursuit of happiness, but there is the discovery of joy."
There is no true love save in suffering, and in this world, we have to choose either love, which is suffering or happiness. Man is the more man – that is, the more divine – the greater his capacity for suffering, or rather, for anguish."
There is no value in life except what you choose to place upon it and no happiness in any place except what you bring to it yourself."
There is no worse sorrow than remembering happiness in the day of sorrow."
There is nothing can pay one for that invaluable ignorance which is the companion of youth, those sanguine groundless hopes, and that lively vanity which makes all the happiness of life."
There is nothing which can better deserve your patronage, than the promotion of science and literature. Knowledge is in every country the surest basis of public happiness."
There is one thing in this good old world that is positively sure – happiness is for all who strive to be happy – and those who laugh are happy. Everybody is eligible – you – me – the other fellow. Happiness is fundamentally a state of mind – not a state of body."
There is only one happiness in this life, to love and be loved."
There is only one passion, the passion for happiness."
There is only one real happiness in life, and that is the happiness of creating."
There is only one way to happiness and that is to cease worrying about things which are beyond the power of our will."
There is so much to be gained from adulthood! Feelings just become so much deeper. The feeling of sadness and loss is much deeper than when you were a kid, but the feelings of love and happiness have also so much more dimension when you get older… That is what's so hard and exciting about being a human being."
There is something curiously boring about somebody else's happiness."
There is something in the pang of change More than the heart can bear, Unhappiness remembering happiness."
There is something very unique in American iconography about this notion of the pursuit of happiness."
There is this difference between happiness and wisdom: he that thinks himself the happiest man, really is so; but he that thinks himself the wisest, is generally the greatest fool."
There may be Peace without Joy, and Joy without Peace, but the two combined make Happiness."
There once was a demographic survey done to determine if money was connected to happiness and Ireland was the only place where this did not turn out to be true."
There will be opportunities for hope and happiness, and happiness will return to your life, but you will always feel that loss if that person really meant that great a deal to you."
There's a happiness that comes from writing that I won't live without."
There's a higher form of happiness in commitment. I'm counting on it."
There's always a sense of tragedy with icons. It happened to both the Princess of Wales and Diana Dors. A lot of people had grown up with them, and everybody loved them. Then, when they had at last found happiness, they were taken in the most dreadful way."
There's always pressure. People's happiness depends on you; they suffer with you. You get used to it, but you have to know how to handle it."
There's happiness in having less."
There's no doubt that the Weight Watchers' long-term collaboration with Oprah Winfrey has certainly accelerated the company's progress since October 2015, with high awareness of her success and happiness with the program sparking interest and excitement."
There's no greater source of happiness than giving yourself to other people."
There's no reason why children in inner cities or rural areas do not receive the same quality education or opportunities as those in suburbs or wealthy neighborhoods. If we truly believe in giving all citizens a chance to pursue happiness and pursue their goals, then we cannot continue to marginalize entire groups of people."
There's often a discussion about, 'Well, how do we know what happiness is? Is it real?' I've always argued that all of us know that there's a huge difference between how we feel when we feel happy and when we don't feel happy."
They must often change, who would be constant in happiness or wisdom."
They say that people teach what they need to learn. By adopting the role of happiness teacher, if only for myself, I was trying to find the method to conquer my particular faults and limitations."
This age thing is all up to you. It's like happiness is up to you. You just have to understand what it is before you get it."
This country was founded upon the principle that we are all endowed with certain inalienable rights to Life, Liberty, and the Pursuit of Happiness – those rights are what make America great, and they belong to each and every one of us."
This happiness consisted of nothing else but the harmony of the few things around me with my own existence, a feeling of contentment and well-being that needed no changes and no intensification."
This is our country and our home and our families. We can decide that one person's right to bear arms does not come at the expense of a neighbor's right to life, liberty, and the pursuit of happiness."
This is true enough, but success is the next best thing to happiness, and if you can't be happy as a success, it's very unlikely that you would find a deeper, truer happiness in failure."
This is why I belong, and why I believe. I commend to all this same search for happiness and for the truth."
This nation is notorious for its ability to make or fake anything cheaply. 'Made-in-China' goods now fill homes around the world. But our giant country has a small problem. We can't manufacture the happiness of our people."
Those in the west who dismiss the repressiveness of laws against women in countries like Iran, no matter how benign their intentions, present a condescending view not just of the religion but also of women living in Muslim majority countries, as if the desire for choice and happiness is the monopoly of women in the west."
Those who make happiness the chief objective of life are bound to fail, for happiness is a by-product rather than an end in itself."
Those who seek happiness miss it, and those who discuss it, lack it."
Those who slog with the intent to bring happiness to others will always be liked."
Those who submit like a child do it because they know that the Father wants only the happiness of His children and that only He knows the way. That is the testimony we must have to keep praying like a submissive child, in the good times as well as the times of trouble."
Those who won our independence… valued liberty as an end and as a means. They believed liberty to be the secret of happiness and courage to be the secret of liberty."
Though I have drawn my sword in the present generous struggle for the rights of men, yet I am not in arms as an American, nor am I in pursuit of riches. My fortune is liberal enough, having no wife nor family, and having lived long enough to know that riches cannot ensure happiness."
Thousands of candles can be lighted from a single candle, and the life of the candle will not be shortened. Happiness never decreases by being shared."
Three grand essentials to happiness in this life are something to do, something to love, and something to hope for."
Through a long and painful process, I've learned that happiness is an inside job – not based on anything or anyone in the outer material world. I've become a different and better person – not perfect, but still a work in progress."
Time the great destroyer of other men's happiness, only enlarges the patrimony of literature to its possessor."
To apply Kim Jong Il's patriotism means to thoroughly materialize the General's intentions and desires for the prosperity of the country and the happiness of all generations to come and to carry on all work for achieving the prosperity of the country in the way he did."
To attain happiness in another world we need only to believe something, while to secure it in this world we must do something."
To be able to throw one's self away for the sake of a moment, to be able to sacrifice years for a woman's smile – that is happiness."
To be obliged to beg our daily happiness from others bespeaks a more lamentable poverty than that of him who begs his daily bread."
To be stupid, selfish, and have good health are three requirements for happiness, though if stupidity is lacking, all is lost."
To be without some of the things you want is an indispensable part of happiness."
To buy happiness is to sell soul."
To comprehend the Wisdom of this Injunction the better, and explain the Duty before us, it should be considered, that Government is the only Means by which human Happiness can be attained."
To desire and strive to be of some service to the world, to aim at doing something which shall really increase the happiness and welfare and virtue of mankind – this is a choice which is possible for all of us; and surely it is a good haven to sail for."
To enjoy good health, to bring true happiness to one's family, to bring peace to all, one must first discipline and control one's own mind. If a man can control his mind he can find the way to Enlightenment, and all wisdom and virtue will naturally come to him."
To enter upon the marriage union is one of the most deeply important events of life. It cannot be too prayerfully treated. Our happiness, our usefulness, our living for God or for ourselves afterwards, are often most intimately connected with our choice. Therefore, in the most prayerful manner, this choice should be made."
To find out what one is fitted to do, and to secure an opportunity to do it, is the key to happiness."
To guarantee the individual maximum freedom within a social frame of minimal laws ensures – if not happiness – its hopeful pursuit."
To have the sense of creative activity is the great happiness and the great proof of being alive."
To hold happiness is to hold the understanding that the world passes away from us, that the petals fall and the beloved dies. No amount of mockery, no amount of fashionable scowling will keep any of us from knowing and savoring the pleasure of the sun on our faces or save us from the adult understanding that it cannot last forever."
To increase the power, develop the resources and promote the happiness of a Confederacy, it is requisite there should be so much of homogeneity that the welfare of every portion would be the aim of the whole."
To live in the midst of suffering, which we do, we do, amid distress, and to keep some equilibrium in the midst of that – that would be happiness enough."
To play someone who is who they are because of the happiness and contentedness that they've known in their life is interesting because of sort of how banal it is."
To seduce a woman famous for strict morals, religious fervor and the happiness of her marriage: what could possibly be more prestigious?"
To show a child what once delighted you, to find the child's delight added to your own – this is happiness."
To suppose that any form of government will secure liberty or happiness without any virtue in the people, is a chimerical idea."
Today I choose life. Every morning when I wake up I can choose joy, happiness, negativity, pain… To feel the freedom that comes from being able to continue to make mistakes and choices – today I choose to feel life, not to deny my humanity but embrace it."
Today, we stand as a united country and are much closer to the ideals set forth in our Constitution that all men are created equal; that they are endowed by their Creator with certain unalienable rights; that among these are life, liberty, and the pursuit of happiness."
Traditionally, in the Eastern World, man and nature are close: men find happiness and prosperity in the beauty of nature, even if the nature is actually built to match this very need."
Transcendental meditation is an ancient mental technique that allows any human being to dive within, transcend and experience the source of everything. It's such a blessing for the human being because that eternal field is a field of unbounded intelligence, creativity, happiness, love, energy and peace."
Traveling is the ruin of all happiness! There's no looking at a building after seeing Italy."
Trifles make up the happiness or the misery of human life."
True happiness arises, in the first place, from the enjoyment of one's self, and in the next, from the friendship and conversation of a few select companions."
True happiness comes from the joy of deeds well done, the zest of creating things new."
True happiness consists not in the multitude of friends, but in the worth and choice."
True happiness involves the full use of one's power and talents."
True happiness is… to enjoy the present, without anxious dependence upon the future."
True happiness… is not attained through self-gratification, but through fidelity to a worthy purpose."
True success, true happiness lies in freedom and fulfillment."
Trust your own instincts, go inside, follow your heart. Right from the start. go ahead and stand up for what you believe in. As I've learned, that's the path to happiness."
Truth is a deep kindness that teaches us to be content in our everyday life and share with the people the same happiness."
Try pitching a story of happiness to your editors, and their toes are going to curl up."
Try to make at least one person happy every day. If you cannot do a kind deed, speak a kind word. If you cannot speak a kind word, think a kind thought. Count up, if you can, the treasure of happiness that you would dispense in a week, in a year, in a lifetime!"
Try to put your happiness before anyone else's, because you may never have done so in your entire life, if you really think about it, if you are really honest with yourself."
Ultimately, all human activities have as their goal the realization of happiness. Why, then, have we ended up producing the opposite result? Could the underlying cause be our failure to correctly understand the true nature of happiness?"
Understanding your employee's perspective can go a long way towards increasing productivity and happiness."
Unhappiness is something we are never taught about; we are taught to expect happiness, but never a Plan B to use to use when the happiness doesn't arrive."
Unquestionably, it is possible to do without happiness; it is done involuntarily by nineteen-twentieths of mankind."
Values are principles and ideas that bring meaning to the seemingly mundane experience of life. A meaningful life that ultimately brings happiness and pride requires you to respond to temptations as well as challenges with honor, dignity, and courage."
Vegas means comedy, tragedy, happiness and sadness all at the same time."
Vices are simply the errors which a man makes in his search after his own happiness. Unlike crimes, they imply no malice toward others, and no interference with their persons or property."
Voting has not been tough for me, for the most part, because there's guideposts about what will bring about the greatest amount of happiness for the greatest amount of people."
We all agree that its fit to be as Happy as we can, and we need no Instructor to teach us this Knowledge, 'tis born with us, and is inseparable from our Being, but we very much need to be Inform'd what is the true Way to Happiness."
We all have a hungry heart, and one of the things we hunger for is happiness. So as much as I possibly could, I stayed where I was happy."
We all have the same destiny. The difference is opening ourselves up to possibilities to joy, hope, and happiness along the way. Give yourself and others a chance to take advantage of what's out there and available."
We all have to work for happiness. And you cannot listen to other people. That is the worst mistake you can make."
We all of us deserve happiness or none of us does."
We all want to help one another. Human beings are like that. We want to live by each other's happiness, not by each other's misery."
We are built to conquer environment, solve problems, achieve goals, and we find no real satisfaction or happiness in life without obstacles to conquer and goals to achieve."
We are spirit children of a loving Heavenly Father who placed us in mortality to see if we would choose – freely choose – to keep His commandments and come unto His Beloved Son. They do not compel us. They cannot, for that would interfere with the plan of happiness. And so there is in us a God-given desire to be responsible for our own choices."
We can go through our five senses in about a minute's time to become grounded in the present; and we can do this anytime we find ourselves in worry or speculation. Becoming grounded in our present makes us available to happiness."
We can have a new vision, one even greater than the system they gave us after World War II. Everyone can pursue happiness and freedom and peace."
We desire the good of the world and the happiness of the nations that the bonds of affection and unity between the sons of men should be strengthened… what harm is there in this?… these fruitless strifes, these ruinous wars shall pass away, and the 'Most Great Peace' shall come."
We exaggerate misfortune and happiness alike. We are never as bad off or as happy as we say we are."
We have arrived at that point of time in which we are forced to see our own humiliation, as a nation, and that a progression in this line cannot be a productive of happiness, private or public."
We have no more right to consume happiness without producing it than to consume wealth without producing it."
We have to make our own happiness, and we have to make our own decisions and play the hand that is dealt to us."
We have to surmount the difficulties that face us and work steadfastly for the happiness and prosperity of our country."
We hear of the wealth of nations, of the powers of production, of the demand and supply of markets, and we forget that these words mean no more, if they mean any thing, then the happiness, and the labor, and the necessities of men."
We learn the inner secret of happiness when we learn to direct our inner drives, our interest and our attention to something besides ourselves."
We live in an age that stresses personal goals, careers, happiness, work and religion. The emphasis is on the individual and how best that individual can satisfy himself."
We make no greater voluntary choice in this life than the selection of a marriage partner. This decision can bring eternal happiness and joy. To find sublime fulfillment in marriage, both partners need to be fully committed to the marriage."
We must exercise ourselves in the things which bring happiness, since, if that be present, we have everything, and, if that be absent, all our actions are directed toward attaining it."
We must have courage to bet on our ideas, to take the calculated risk, and to act. Everyday living requires courage if life is to be effective and bring happiness."
We need to have intimate, enduring bonds; we need to be able to confide; we need to feel that we belong; we need to be able to get support, and just as important for happiness, to give support. We need many kinds of relationships; for one thing, we need friends."
We need to move into a culture of peace. What I hope to promote is the idea that we all need each other and that the greatest happiness in life is not how much we have but how much we give. That's a wealth that's priceless. You can't buy compassion."
We often think about happiness as trying to increase our joy, but it's also about decreasing our worry. So what you get for paying those high taxes is, if you're a parent thinking about putting your child through school, you don't have to worry about it, because all education through college is free."
We possess only the happiness we are able to understand."
We pray that every field of science may contribute in bringing happiness – not disaster – to human beings."
We really shouldn't be putting a label on size. Fashion is for all, and I think confidence and happiness is more important than dress labels."
We tend to think that employment is employment, and we don't ask the question: is this rewarding employment? Research establishes pretty clearly that typical notions of happiness – that more is better – really don't correspond to the way people think and feel."
We used to have championships in the streets with my friends, and whoever scored a goal was the happiest boy in the world. Now, every time that I score, I go back to being a child: the happiness of scoring a goal is unexplainable."
We were endowed by our Creator with the inalienable rights of life, liberty and the pursuit of happiness. We were not endowed by the Federal Government. We were not endowed by entitlements. We were not endowed by pork barrel spending; we were not endowed by budgetary earmarks."
Wealth, like happiness, is never attained when sought after directly. It comes as a by-product of providing a useful service."
QUOTES ABOUT BEING HAPPY WITH YOURSELF
Well may the boldest fear and the wisest tremble when incurring responsibilities on which may depend our country's peace and prosperity, and in some degree the hopes and happiness of the whole human family."
Well, my thoughts about California are kind of mythological. To me, as well as being a real place, it's a place where people go to find something – to find happiness or to realize their dreams. So it has that kind of quality of heroism and heartache, and Australia has that, as well."
Well, the attractive thing about the subject of happiness is that it is notoriously difficult to write."
Well, there are two kinds of happiness, grounded and ungrounded. Ungrounded happiness is cheesy and not based on reality. Grounded happiness is informed happiness based on the knowledge that the world sometimes sucks, but even then you have to believe in yourself."
We're taught to be ashamed of confusion, anger, fear and sadness, and to me they're of equal value to happiness, excitement and inspiration."
We've all met those who seem to radiate happiness. They seem to smile more than others; they laugh more than others – just being around them makes us happier as well."
We've got people looking at our seamy side and our sad side a lot of the time because that's easier. It's much more difficult to make a film about happiness with lots of jokes in it."
What an uncertain thing, marriage – what an elusive thing, happiness!"
What better is there to sigh for than happiness, yesterday's or tomorrow's."
What can be added to the happiness of a man who is in health, out of debt, and has a clear conscience?"
What could be more important to the pursuit of happiness than the right to choose your spouse without asking a Washington politician for permission?"
What ever our wandering our happiness will always be found within a narrow compass, and in the middle of the objects more immediately within our reach."
What fulfills me are the goals that I have in life. And those goals are not just about scoring goals, although the goals give me a lot of strength and happiness."
What happiness is there which is not purchased with more or less of pain?"
What humans want is not just happiness. They want justice; they want meaning."
What I mean by that is that the point of life, as I see it, is not to write books or scale mountains or sail oceans, but to achieve happiness, and preferably an unselfish happiness."
What I think is so amazing about having everything, and feeling like I have everything, is that I don't really find happiness within materialistic things. Like, it's cool if I can buy myself a new car, and I think it's amazing for a week, but then the thrill is over, and I'm like, 'Oh, so I guess that wasn't really happiness.'"
What if I couldn't handle people's opinions of me? I know that shouldn't dictate a person's degree of peace or happiness in life, but the problem is, I chose a business saturated in judgment."
What is happiness other than a negotiation between reality and your dreams? It's understanding that you give up something for something else. I feel like that's been how I've been trying to be happy, although in my DNA there's more of a depressed person."
What is happiness? Happiness, I think, has to come in the beginning, truly, from feeling a sense of well-being within yourself."
What we call the secret of happiness is no more a secret than our willingness to choose life."
What we do in WWE is not a sacrifice. Being out on the road all the time, and all the bumps and bruises, that sort of thing is difficult but also a joy and a pleasure. It's brought so much happiness into my life. I wouldn't have it any other way."
What Western society teaches us is that if you get enough money, power, and beautiful people to have sex with, that's going to bring you happiness. That's what every commercial, every magazine, music, movie teaches us. That's a fallacy."
What would there be in a story of happiness? Only what prepares it, only what destroys it can be told."
What's the use of happiness? It can't buy you money."
When a small child, I thought that success spelled happiness. I was wrong, happiness is like a butterfly which appears and delights us for one brief moment, but soon flits away."
When I design, I always pull from things that are significant to me. In my work, I search for happiness and then try to convey that joy in the clothes."
When I get on stage, my first goal is not to show my expertise, but on the contrary, to give a bit of happiness, of joy, of cheerfulness. I am firmly convinced that in order to sing well, you must love your neighbor and be passionate about life."
When I look back at that freedom of childhood, which is in a way infinite, and at all the joy and the intense happiness, now lost, I sometimes think that childhood is where the real meaning of life is located, and that we, adults, are its servants – that that's our purpose."
When I was a kid, my parents were always like, 'Money doesn't buy happiness.' I thought, 'You just didn't make enough money.' I had to go find it out for myself."
When I was a model, I started with an opinion, but was encouraged to lose it. It began as play-acting, but then I lost sight of myself a bit: so when I did the audition for 'Popworld' and they asked my opinion, I felt like crying with happiness."
When I was growing up, I don't remember being told that America was created so that everyone could get rich. I remember being told it was about opportunity and the pursuit of happiness. Not happiness itself, but the pursuit."
When I was young and less wise, I thought that being a feminist meant being independent. It meant not sacrificing your needs for anyone else's and not relying on anyone else for even a smidgen of your happiness or well being."
When I wrote 'We Were The Mulvaneys,' I was just old enough to look back upon my own family life and the lies of certain individuals close to me, with the detachment of time. I wanted to tell the truth about secrets: How much pain they give, yet how much relief, even happiness we may feel when at last the motive for secrecy has passed."
When it comes to relationship compromise, it's a fine balance between doing something for your own happiness, and finding happiness in being of service to another person, in whatever way that ends up being."
When Kate was born, she was born into a world of joy and happiness and confidence. The difference between the children is night and day. She's happy, she's thriving, she's full of self-confidence. I tell her she's beautiful every day before I send her off to school."
When our players come from somewhere else, they sometimes show happiness when the game is 0-0 or 1-1, but we were brought up in an environment where we have to win. We are not satisfied with 0-0 or 1-1. This is the mentality of Bayern Munich."
When the holidays approach and the weather turns cold, you spend your nights watching and rewatching saccharine movies until you fall asleep, hoping for some gleam of happiness or catharsis that never comes, a version of life that looks like a Hallmark movie or where your idealized prince finally shows up."
When the honour is given to that scientist personally the happiness is sweet indeed. Science is, on the whole, an informal activity, a life of shirt sleeves and coffee served in beakers."
When unhappy, one doubts everything; when happy, one doubts nothing."
When we conceive of happiness as a static state, effectively a place toward which we are aimed but at which most of us will never feel we've quite arrived, then the vision becomes exclusionary."
When we recall the past, we usually find that it is the simplest things – not the great occasions – that in retrospect give off the greatest glow of happiness."
When we were together, I loved you deeply and you gave me so much happiness I can never repay you."
When what we are is what we want to be, that's happiness."
When you analyze happiness, it turns out that the way you spend your time is extremely important."
When you give as a family, not only are you sharing the happiness that giving brings you by watching it translate into positive change, but you are also transmitting your giving values to your children by engaging them in the giving process itself."
When you know what pain is, and when you have to make a choice, you learn that it is a decision. People think it's a fairytale thing, love and happiness, but you have to work hard. And then – you feel it deeply."
When you look at the books about well-being, you see one word – it's happiness. People do not distinguish."
When you reach the moment to score, it is like liberating different emotions such as joy, happiness, and also satisfaction."
When your primary function is to be happy, then whatever comes to you is irrelevant. Happiness is your true manifestation."
When you're happy with yourself, you have to find another person who is happy with herself so you can share your happiness."
When you're in love, you're so happy that you want to tell people about it. But now I have to censor myself. You need to protect the happiness you have."
When you're in the public eye, we all feel like we're constantly observed, so we don't let things out. Anger, sadness, happiness – when does that come out? Maybe when you're in traffic, because you're in the safety of your little metallic bubble."
When you're passionate about something, you want it to be all it can be. But in the endgame of life, I fundamentally believe the key to happiness is letting go of that idea of perfection."
When you're young, you envision happiness in such an idealized way."
Whenever Daesh loses territory, of course this brings me happiness."
Whenever I'm asked about the greatest lesson I've learned, my response is, 'Happiness is a choice I make.'"
Whenever you choose power over love, you will never find true happiness."
Where fear is, happiness is not."
Whether happiness may come or not, one should try and prepare one's self to do without it."
While I voted for Mr. Trump, my confidence remains in God for life, liberty, and the pursuit of happiness."
While it is important for people to see your promise you must also remember that hope is the keeper of both happiness and disappointment, the father of both progress and failure."
While television is a good servant, it's a bad master. It can swallow up huge quantities of our lives without much happiness bang for the buck."
While the world may feel entitled and have the power to pronounce an individual crazy, are there times when the innocent genius, the insightful individual or just the old grandmother may reasonably declare the world to be mad? Probably, but what hope or happiness would such an individual have?"
While we are focusing on fear, worry, or hate, it is not possible for us to be experiencing happiness, enthusiasm or love."
Who doesn't love 'Frogger?' It draws its power from our shared memories of powerlessness. Wherever we are now, at one time or another we have all felt the poor frog's anxiety in the face of the world's intransigence, its blind and callous disregard for our happiness or well-being."
Whoever said money can't buy happiness simply didn't know where to go shopping."
Why does watching a dog be a dog fill one with happiness?"
Why love if losing hurts so much? I have no answers anymore; only the life I have lived. The pain now is part of the happiness then."
Why would anybody say no to somebody's happiness?"
Why would you want to dictate somebody else's taste or happiness? Music is supposed to be joyful and move people, and however that gets accomplished for different people, it's all good."
Wickedness never did, never does, never will bring us happiness."
Wisdom allows nothing to be good that will not be so forever; no man to be happy but he that needs no other happiness than what he has within himself; no man to be great or powerful that is not master of himself."
With happiness as with health: to enjoy it, one should be deprived of it occasionally."
With respect to the first of these obstacles, it has often been made a matter of grave complaint against Political Economists, that they confine their attention to Wealth, and disregard all consideration of Happiness or Virtue."
Within the walls of our own homes, we can and should bear pure testimony of the divinity and reality of the Father and the Son, of the great plan of happiness, and of the Restoration."
Work and live to serve others, to leave the world a little better than you found it and garner for yourself as much peace of mind as you can. This is happiness."
Working with Will Smith was one of the highlights of my career. He is so talented and has a tremendous work ethic. We are still friends, and I reach out to him and his partner to pitch ideas. He loves my mother. In fact, my mother was his son Jaden's acting coach for the movie 'Pursuit of Happiness.'"
Year after year, the Nobel Awards bring a moment of happiness not only to the recipients, not only to colleagues and friends of the recipients, but even to strangers."
Years of happiness can be lost in the foolish gratification of a momentary desire for pleasure."
Yes, women, and men, have to be open to love, because if we're not open then there's no way for us to find happiness. But you can be open to it and still have no control over when it's going to happen."
You believe happiness to be derived from the place in which once you have been happy, but in truth it is centered in ourselves."
You can be happy where you are."
You can have small moments of happiness in life. You certainly can't expect years and years of it."
You can run, run, run away from a lot of things in life, but you can't run away from yourself. And the key to happiness is to understand and accept who you are."
You can undo a lot of things. If you're not happy, you can become happy. Happiness is a choice. That's the thing I really feel."
You cannot deprive somebody of life, liberty, pursuit of happiness, because that is a right – constitutional right."
You can't get a cup of tea big enough or a book long enough to suit me."
You don't think in depression that you've put on a gray veil and are seeing the world through the haze of a bad mood. You think that the veil has been taken away, the veil of happiness, and that now you're seeing truly."
You end up trying to buy happiness. I bought a Lamborghini. Wow! I was happy for a week. After that, I didn't even use the car. Who drives around Loughton in a Lamborghini?"
You find happiness where you find it."
You get to a certain age where you prepare yourself for happiness. Sometimes you never remember to actually get happy."
You have to be sincere in your feelings. And fear is one of those, sometimes; doubt is one of those; jealousy, anger – all your emotions are not going to be considered the strong emotions; all of them are not going to be love, happiness, joy."
You know it's love when all you want is that person to be happy, even if you're not part of their happiness."
You know, American citizens, I don't think, ever thought that the right to the pursuit of happiness did not include the right to marry the person you love. But for a whole number of Americans, gay Americans, that happens to be true."
You know, as I get older, personal happiness is all about love. It's all about love. You know, how I'm loved and how I love my family and my husband. That to me is happiness, when I feel like I am loved and I have a place to love deeply. That to me is happiness.
You must try to generate happiness within yourself. If you aren't happy in one place, chances are you won't be happy anyplace."
You need characters who want things. They want love, they want recognition, they want happiness."
You take away all the other luxuries in life, and if you can make someone smile and laugh, you have given the most special gift: happiness."
You traverse the world in search of happiness, which is within the reach of every man. A contented mind confers it on all."
You will find peace and happiness if you will live the gospel."
You will never be happy if you continue to search for what happiness consists of. You will never live if you are looking for the meaning of life."
Your dear baby has died innocent and blameless, and has been called away by an all wise and merciful Creator, most probably from a life to misery and misfortune, and most certainly to one of happiness and bliss."
Your destiny is my destiny. Your happiness is my happiness."
Your success and happiness lies in you. Resolve to keep happy, and your joy and you shall form an invincible host against difficulties."
Your successes and happiness are forgiven you only if you generously consent to share them."
Your typical business just measures the metrics that have to do with the profitability of the business one way or another. But you can have metrics that measure employee happiness and the morale. You can also do direct customer surveys; you can track it over time. You can do supplier satisfaction scores as well."
You'd think true masculinity was just calm and collected happiness. So alpha male that it needs not or worries not. But typically masculine characters are always fighting, and most violence comes from some agitated level of fear and anxiety."
Conclusion
Happiness quotes can be a valuable tool for increasing our happiness. They can help us to appreciate the good things in our lives, to focus on the positive, and to remember that happiness is a choice. If you are looking for ways to improve your happiness, consider reading some happiness quotes. You may be surprised at how much they can help.